Tuesday 8th May 2012
Spotted: Mercedes R63 AMG
Not the coolest thing in the world, but if you want a 500hp, 7-seat, V8 MPV/SUV cross, well there's not much else out there...
---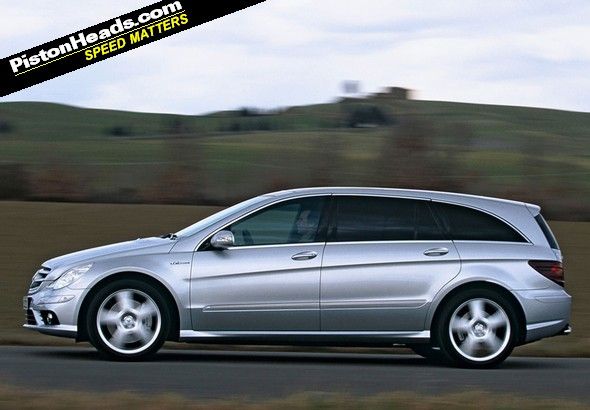 Some original press shots in lieu of the actual car...
Our editor, who is particular about his genres, will probably want to re-name this an 'un-spotted', because there are no photographs from the dealer, but that shouldn't stop us shuddering into paroxysms of joy at locating
a Mercedes R63 AMG
. Using the man-maths calculator, I think it might be a rarer sight on UK roads than a Bugatti Veyron.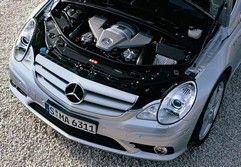 I never managed to drive one of these when they were new, but still admired its absurdity from afar. To recap: about seven years ago AMG attempted to turn its hand to pretty much anything Mercedes produced. This was mostly excellent news, but for some reason the media (that probably included me) took exception to the concept of a 510hp/465lb ft 'crossover' SUV and it barely survived a year's production.
Like most things which seemed tragically misguided at the time and were built in microscopic numbers, the R63 now looks rather appealing. This one has done a chunky 90,000 miles, but then squeezing 510hp from a 6.2-litre motor is hardly putting it under any great stress. Mercedes claimed 5.1sec from zero to 62mph. It was limited to 155mph, but a well-aimed paper clip should see it top 180mph.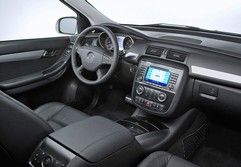 So this is my thinking with the R63. It looks hideous, but in being so offensive, it transgresses normal notions of taste and becomes quite amusing. Not cool; merely amusing. After a decent haggle, this one owes you £16,250, after which you have a massive, 2,375kg, 7-seater that will take care of most supposedly fast saloons from rest to double the speed limit.
Just remove the badges and get yourself a company fuel card. Bingo, the perfect family car.

---
MERCEDES R63 AMG
Engine: 6,208 V8
Transmission:7-speed auto
Power (hp): 510@6,800rpm
Torque (lb ft):465@5,200rpm
MPG:17.3mpg (NEDC combined)
CO2: 387g/km
First registered: 2007 (56-plate)
Recorded mileage:90,000
Price new: £74,115
Yours for: £16,995

---
See the original advert here
...or...
have a browse through the other AMGs the PH classifieds have to offer