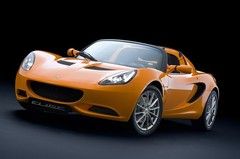 Lotus has revealed a raft of revisions for the Elise, including new engines, a new gearbox and some major styling tweaks.
Norfolk's favourite roadster is getting on for a decade-and-a-half old now, and Lotus has decided to give it its most significant nip/tuck since it morphed from S1 to S2 form back in late 2000.
The most obvious changes are cosmetic. Redesigned and repositioned light clusters (which include LED daytime running lights for the first time) sit further towards the edges of the car. These, combined with the new wider grille help to give the Elise a more Evora-esque look. The front bumper, splitter and clamshell have also been tweaked.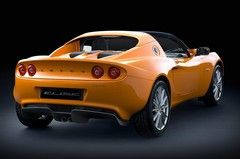 Less has been changed at the rear, with only a new bumper and engine cover to talk about. Overall it seems to be a pretty successful and sympathetic styling update but, frankly, we're just glad that the Metro-sourced door mirrors are still in place...
Underneath the bonnet (oh, all right, underneath the bonnet of the base S model), there's a new 1.6-litre Toyota mill (the first time an Elise has had anything other than a 1.8-litre powerplant). This cuts CO2 emissions to 155g/km, with the 134bhp power output not dropping over the outgoing 1.8-litre S.
The 189bhp R and 218bhp supercharged SC carry on using their 1.8-litre engines. The base S also gets a new close-ratio six-speed gearbox to replace the old car's five speeder.
Other tweaks include two new types of alloy wheel and optional cruise control (surely shome mishtake!?).
The revised Elise hits UK showrooms from April, and prices are unlikely to be greatly changed from the £26,550 of the current S.