These renderings are images of something called the Aston Martin Super Sport, a 950hp supercar that's apparently under development by a company called Star Electric Cars France – a company that also makes, among other things, blinged-up electric golf carts.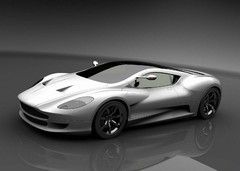 This will be built...
If a mid-engined Aston Martin supercar built by a company that more usually puts together golf buggies that resemble (sort of) Bentleys and Hummers is enough to make you giggle, then the fact that this Aston is going to cost 7.5 million euros (£6.2m) will probably make you spit your coffee over the computer screen (if so, we apologise for that).
The Super Sport is not electric (fortunately), and gets a 5.4-litre twin-turbo V8 (smells like a Ford unit to us) that will give up to 950hp. Power goes to the rear wheels via a six-speed manual transaxle and a torsen limited-slip differential.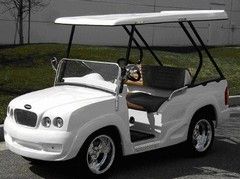 ...by a company that also makes these...
Brakes are carbon-ceramic jobs, made either by Brembo or AP Racing (depending on the customer's choice), while the body work is carbon fibre and the interior the usual high-end supercar mix of carbon, Alcantara and leather bits.
It's hardly got pedigree, this car, but with only eight due to be made it will have exclusivity. And if you ask nicely, Star Electric might throw one of its Snow Riders into the deal, an intriguing contraption that looks like a cross between a snowboard, a jet ski, and an instrument of torture.
Quite what Aston itself makes of the Super Sport, we're not sure – but it certainly makes the £1.2m Aston One-77 seem like conspicuously good value.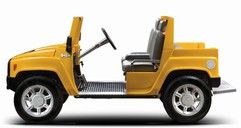 ...and these. Seriously
It's not the first time an Aston badge has been put on a mid-engined road car, either. Those with long memories - and fans of angular cars – will recall the 1980 Bulldog. That wedgy wonder was a one-off, although 25 were planned, and it too had a twin-turbo V8, whose 5.3 litres produced 700bhp or 600bhp – depending on which reports you read.
Update: We've spoken to Aston Martin - and we can confirm that this is not an officially sanctioned project, and that Aston's legal team are 'looking into the situation'...
| | |
| --- | --- |
| | |
| | |
| | the last time an Aston went mid-engined it looked like this, the Bulldog from 1980 |