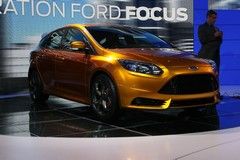 Ford has unveiled its new Focus ST hot hatch for the first time in the metal today at the Paris motor show - although you'll have to wait until 2012 to get your hands on the keys.
This time around, the fast Focus will get an almost-getting-on-for-RS-power 244bhp, and more aggressive styling (not hard after the low-key approach of the previous model).
The old model's characterful 2.5-litre five-pot has, sadly, bitten the dust. Instead, power will come from Ford's new EcoBoost 2.0-litre turbo motor (come on folks, it's fast and green - what's not to like?).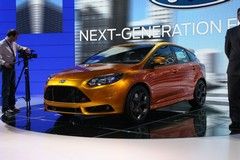 The new Focus ST is also the first fast Ford to come under its new global performance vehicle policy so, like the forthcoming Fiesta ST, the Focus ST will be launched globally - and that means it will be for sale in the US.