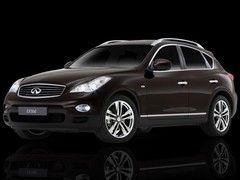 If there's been one thing holding us back from buying an Infiniti EX30d diesel SUV crossover, it's the fact that it hasn't come with membership of an exclusive club that marks you out for special VIP treatment at 500 hotels and restaurants.*
Well that barrier has now been removed, as Infiniti has teamed up with Relais & Châteaux's Club 5C to create the EX30d Black Premium - as far as we're aware the first special edition ever to come complete with VIP hotel and restaurant access.
Since a PH hack's salary tends to lean us more towards Prestatyn than Park Lane, we're not exactly au fait with these things, but apparently Club 5C was created in 2004 as a way of "sharing more of the Relais & Châteaux experience with its most loyal clients."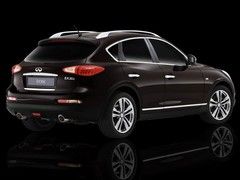 It seems that this is one of those 'money can't buy' things, too, as 5C is an invitation-only affair, where Relais & Châteaux "ambassadors" are "looked after more like house guests than hotel customers".
All sounds very nice - and now it is a 'money can buy' thing, as a two-year membership to Club 5C is being chucked in with the £45,671 EX30d Black Premium. Ordinarily you'll still have to pay for your time away, but one night with dinner and breakfast for two in a Relais & Châteaux hotel is included as a first taste when you buy one.
Infiniti is selling 150 EX30d Black Premiums across Europe, so book now to avoid disappointment, as we believe they say in the leisure industry...
*This may not be true; there may other things holding us back