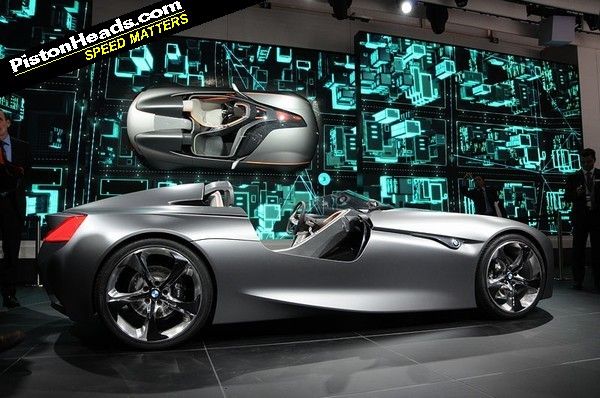 This is BMW's Vision ConnectedDrive, a two-seat roadster concept that previews both new styling ideas and the kind of driver information technology we might be able to expect from the company in the future.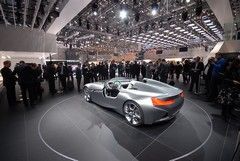 BMW design has calmed down a lot post-Bangle, but this car shows they still know how to boldly wield the crayons in Munich. The main theme of the vehicle is the separate layers that constitute the bodywork, but the headlamps and tail lamps are supposed to offer a strong clue as to what we might be seeing on the production cars sometime soon. Intriguingly, it also has doors that fold away allowing the car to be driven with them up or down - just like the BMW Z1 of 1989.
The layering theme continues with the 3D heads-up display that positions information directly in the driver's line of sight, eliminating the need for the eye to refocus. In addition to data about the car, the system can also bring in sat nav or traffic hazard information, superimposing it momentarily depending on the priority. Passengers get their own separate display for car information, navigation and music, but can highlight them over to the driver with a touch of their finger. Brings a new meaning to the phrase 'back seat driver'...