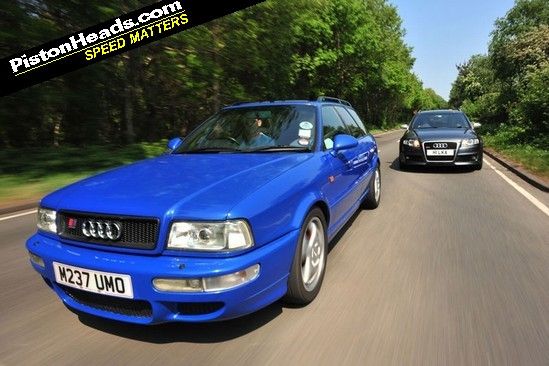 Just in case you're in any doubt that the Audi RS2 is a joint venture between Audi and Porsche, there are hints everywhere - our particular favourites being the red brake calipers with the Porsche logos, the Porsche door mirrors and the somewhat more subtle cue of the red reflective strip that joins the tail lights (think 911 Carrera 4 and you'll see the connection).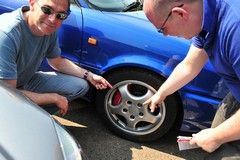 But it isn't just the visuals that connect this Audi to its Porsche roots, it's there in the way it drives, too. Of all the cars we gathered I found the RS2 to be the one that required the most of me because, Like all the greatest Porsches, this is a car that you have to learn how to drive to get the best from.
That 2.2-litre turbocharged five-pot, for instance, really needs to be revved before it gives its best, but once you find its sweet spot, boy does it go - to the extent that you might be surprised that it gives 'just' 315bhp.
The engine is not the only aspect of the RS2 that requires a little getting used to, either, there's actually quite a lot of what feels like body roll on turn-in but, as Jeremy proved when he took me for a spin, that is definitely something you can also 'work through'. The RS2 is, in short, fully deserving of its near-legendary status.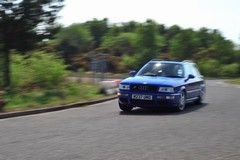 Gareth:
"It feels just how a sports car should - all five senses are assaulted in a way you just don't get in more modern cars"
Chris: "It's actually quite a pure expression of a sports car - aside from the 4wd it has absolutely zero gizmos and yet it's still bloody quick"
Smita: "The RS2 still feels thoroughly and solidly engineered, even after 17 years