Friday 9th December 2011
PH BLOG: PISTONHEADS BEATS AUTOSPORT! (AT KARTING)
No matter how wet you get, karting is still motorsport at its best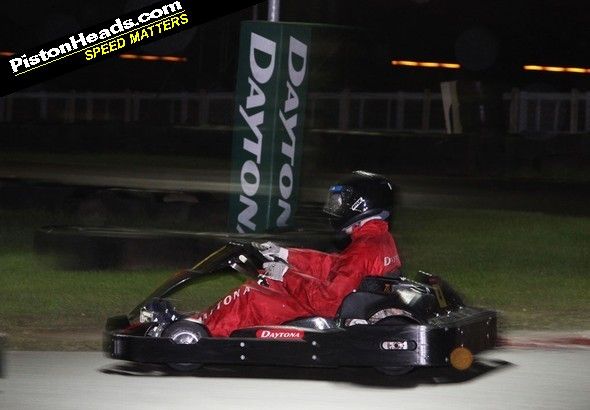 An activity that leaves you cold, aching and soaked to the skin should not, by rights, be all that much fun.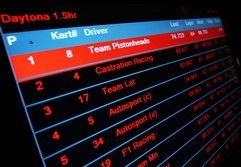 But yesterday evening PH, and representatives from a gaggle of other publications, headed down to the little 900-metre kart track in the middle of Sandown Park racecourse in darkest Surrey. And it reminded myself and RacingPete (ed Trent had to back out at the last minute) just how unreservedly brilliant one of the most basic forms of motorsport can be.
Ostensibly we were there to report the fact that circuit operators Daytona have recently invested in a fleet of 44 brand-new twin-engined four-stroke prokarts (quite an investment in the arrive-and-drive karting world, we're told - go try 'em out for yourself, they're dead good, etc...). But in all honesty, such were the lashings of the wind and the rain that it was hard to make a remotely objective appraisal of the karts - especially considering that rain tyres were not proffered, so we all made do with slicks...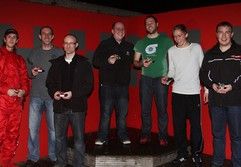 But that didn't matter, because it was 90 minutes amusing, terrifying, exhilarating time I've ever spent on a track. Picking out braking points with fingers metaphorically crossed that you hadn't overshot, desperately trying not to lock up the rear wheels, teetering around the very edge of corners. It was all rather more fun than chuntering around in a suspension-less vehicle with two lawnmower engines strapped behind you ought to be. It's easy to moan about modern motorsport being either too dull, too expensive or both. Karting reminds you that it doesn't have to be.
And in comparison to the sheer, unbridled hilarity of hooning around a soaking track, on slicks with less grip than a cat on laminate flooring, the fact that Team PH actually won, beating several teams from the super-competitive world of motorsport journalism, was just a pleasant bonus (but we do of course have to mention it - we're not that modest)...
Riggers