Tuesday 10th April 2012
PH BLOG: HARRIS'S MOST HATED
The mere sight of a Focus CC has got Chris seething - what car does the same for you?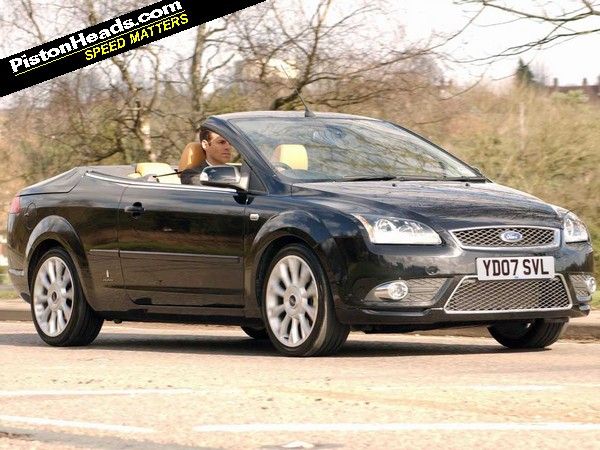 The Ford Focus CC is a graceless dollop of shizzle. I had the misfortune to see one on Saturday and it made my pulse race the way it does when I see litter thrown from a passing car. Or Piers Morgan. Why is it some machines do this to us?
This isn't the correct machine on which to devote an entire "Tell me I'm wrong' piece because in the scheme of things no one really cares about the Focus CC on PH, but I find it genuinely perplexing to think that, a few years back, some intelligent people stood around a clay model of this hideous shed and agreed that it would be a fine way to persuade people not to buy a VW EOS.
Being in possession of exceptionally poor dress sense, I rarely venture opinions on appearance. But I cannot abide the narrowing buttocks and shambolic rear-ride height of the Focus CC. Follow one and you'll be treated to a masterclass in misproportion: it glides down a country road with all the grace of a prop forward wearing 5-inch heels. As differing radii and light reveal new angles, it becomes breathtakingly ugly. At one specific three-quarter view the rear seems to be about two feet wide and seven feet tall.
The Focus CC is my styling nemesis. The only time I have sworn in front of my children is in its presence.
Please allow me the cathartic release of admitting that you too have such a nemesis - and share it with me.
Other than that, I had an excellent Easter. Hope you did too.
Chris