Thursday 1st March 2012
YOU KNOW YOU WANT TO: £17K FERRARI 456
Manual 456 opens up all manner of 'bargain Ferrari' temptation for our man Harris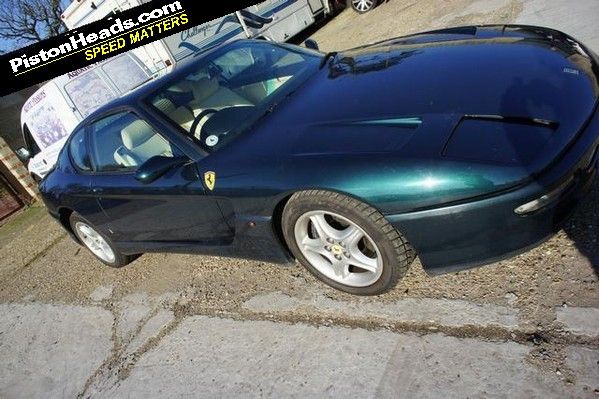 What car currently for sale in the classifieds currently has the greatest potential for financial pain?
This Ferrari 456 has to be up there.

Is that why I'm so magnetically drawn to the bloody thing?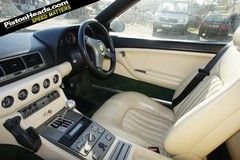 There's no manual F12berlinetta - this instead?
I have always wanted a 456 - still do in fact - but one thing put me off. When I was looking to run a four-seat Ferrari a few years back a mechanic I trusted told me to steer-clear. He didn't roll his eyes and recite the Revelation according to John, but he did suggest that anyone coming from a 911 might get a little frustrated by a 456. Even a later Modificato with many of the issues sorted. I ended up having an early 612 and loved it.
But this is altogether more interesting. When Ferraris drop to these sort of prices they awaken in us the inner masochist. How much win is there in a £17K 456?

First, it's the infinitely preferable manual. It's in Verde Zeltweg, which is plain cool and it is currently running a set of Primewell PZ-900s. Don't remember them being an OE fitment, but I'll check.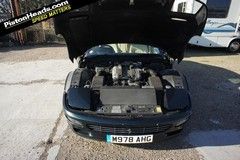 Concentrate on the good stuff, like the V12
There's far more knowledge on PH and in the Ferrari forums about these cars than in my head, but this is my gut reaction to the £17K 456.
Make it roadworthy, get away with the lightest service possible, attempt to get some non-adjustable dampers for it, use the passenger door for entry and then just smoke the bugger for all it's worth. Leave the scrapes and dents. They're war-wounds. The window drops will fail, the pop-up lights will work sporadically and it'll do 13mpg.

But it is arguably the finest -looking four-seat Ferrari of all time. And the engine is a masterpiece: strong and exciting.
---
Ferrari 456
Price: £17,250
Why you should: It deserves a proper send-off
Why you shouldn't: You don't really need us to say it...
Whetted your appetite for Prancing Horses? Then have a look at the Ferraris available in the PH classifieds... you know you want to...