Friday 20th May 2011
PIC OF THE WEEK: NO PRIZES FOR GUESSING...
Yep, it's the Aston Martin V12 Zagato. You just would, wouldn't you?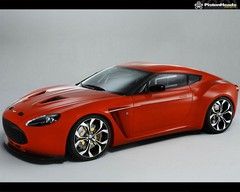 Click to preview
While Pic Of The Week doesn't always take a topical turn (we're not that clever...), we can't let the announcement of a new Aston Zagato pass without clearing space on our desktops - especially when the car looks as fabulous as this.
So without further ado, we humbly proffer this official press pic in all the appropriate sizes.
And if anyone out there really thinks it looks like a Nissan GT-R, there's detention after school. (Yes, you know who you are...)
Normal (1280x1024)
WideScreen (1440x900)
SuperSize (2048x1536)