Friday 9th September 2011
PIC OF THE WEEK: JAGUAR C-X16
A spot of Jaguar Frankfurt coupe magic, wallpaper sized...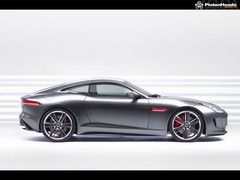 Click to preview
If you don't yet know about the new Jaguar C-X16, the stunning 'production-concept' coupe that's set to wow Frankfurt showgoers next week then a) where have you been? and b)
read all about it in our previous story on the C-X16
.
Before you do that of course, do take the time to download our wallpaper of Jaguar's new coupe, and possibly to drool just a little bit.
Then, while you're reading up on the new car, pondering its eight-speed transmission, 3.0-litre supercharged six-cylinder engine and KERS-style hybrid powerboost system, you can also think on the fact that a production version is on the way next year, with prices starting from around £50k. Oh, magnificent loveliness...
Normal (1280x1024)
WideScreen (1440x900)
SuperSize (2048x1536)