Monday 16th December 2013
IMPREZA 22B STI: TIME FOR COFFEE?
The most iconic and desirable Subaru ever? It's hard to disagree after this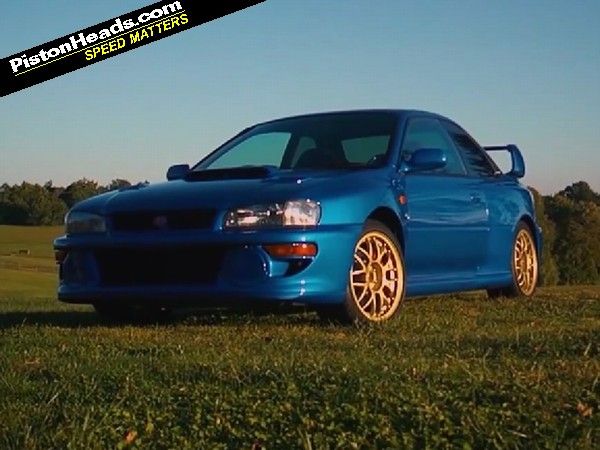 This is a rather baffling marketing ploy from Subaru. Though its video for the
latest WRX
is actually quite good (some boxer warble is present and the car looks far better moving than stationary), it was published just a week after its 22B celebration. Which would you rather see? Exactly.
This video is fronted by Subaru USA's head of product communications Dominick Infante. He fills us in on the car's origins, how the 22B name originated, why it looks the way it does and some other useful trivia bits. That pink STI badge is actually Cherry Red, for example.
Out on the road, the 22B still looks fabulous, its wild appearance so much cooler when you know it was for competition. Understandably given there's just two in the US, it's driven quite tamely but there's easily enough to reignite the passion for classic Imprezas. Just look at that stance!
It would have been nice to end this with a link to a 22B in the classifieds but there aren't currently any for sale. Videos like this certainly won't encourage owners to sell any time soon either!

See it here