Tuesday 24th April 2012
FRENCH GP IS BACK, SAYS BERNIE
Deal done for Paul Ricard race from 2013, according to Ecclestone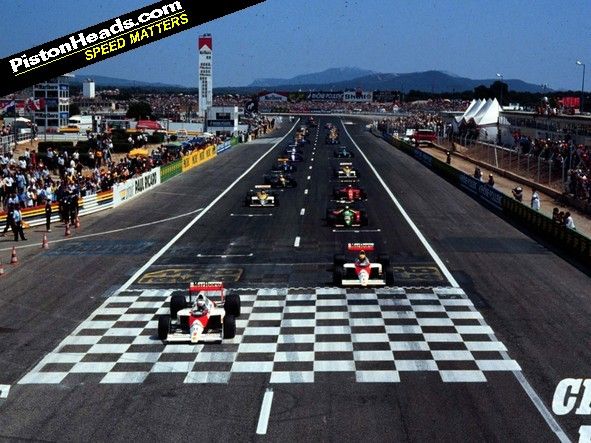 Paul-Ricard in 'looking like an 80s computer game' moment
Formula One is coming back to France in 2013 for the first time since 2008, after the Magny-Cours round ran into financial difficulties.
F1 chief exec Ecclestone told the French l'Equipe Magazine that a fee for the GP to go ahead had finally been agreed with the French government, giving a green light for the first GP on the Le Castellet circuit since 1990.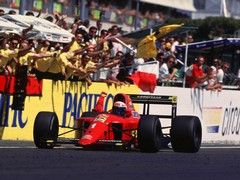 Prost taking the win in 1990 French GP
"The deal is done," he told L'Equipe. "We agreed the financial terms with the sports minister David Douillet, in my office on Tuesday. We are still discussing a few things about money: 'You give me this, I want that'. But, for me, there is no doubt, we will sign it now."
The agreement, which will see F1 on the full Paul Ricard layout for five GPs on alternate years starting from 2013, will not be affected, whatever the result of the second round of the French presidential race. Ecclestone reckons that the deal can be signed off before then, in any case.
Negotiations between F1 CEO, one Mr B Ecclestone, and Paul Ricard (prop. B Ecclestone) are presumably not too fraught, then...