Tuesday 8th May 2012
PETROL STATIONS GET LISTED STATUS
Two roadside buildings get recognition for architectural interest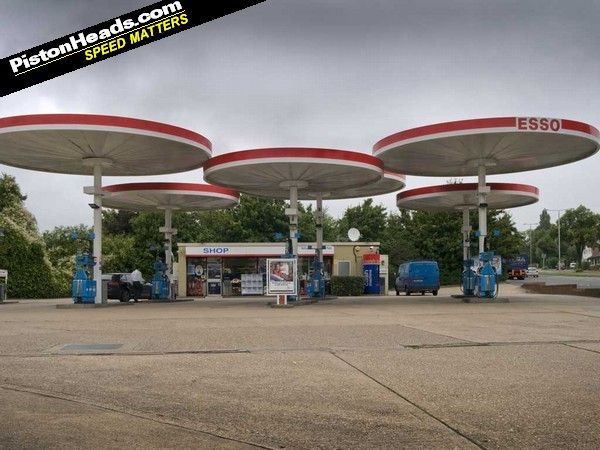 There are plenty of run-down petrol stations across the land. Some of them have closed for business too, others finding new roles as hand car washes while still more crumble into dust and ruin.
Not many of us would give that a second thought as we try and seek out the next Wild Bean for scalding hot coffee and overpriced bacon and cheese croissants instead. But English Heritage does and has actually listed two roadside buildings for their architectural significance and celebration of what John Penrose, Minister for Heritage, describes as "splendid reminders of an era, not so long ago, when motoring was first becoming available to all and a family car journey was very often an adventure in itself."
Many family car journeys continue to be an adventure, if not for such a romantic ideal, as service stations modernise and expand to the point where selling fuel becomes a mere sideline. And there's no space for misty-eyed reminiscence there.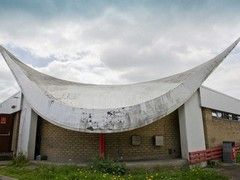 The not-so-Happy Eater at Markham Moor
Two iconic structures have been recognised though, following an English Heritage project examining the "impact of the motor car on the historic environment." A book will follow, titled Carscapes: the Motor Car, Architecture and Landscape in England by John Minnis and Kathryn Morrison.
The first is the distinctive 'hyperbolic parabolic shell' of the old - if creaky PH memory serves - Happy Eater at Markham Moor on the A1. Based on the same principle as the Sydney Opera House and built in 1961, it's a dramatic sight and familiar to anyone who's spent time on the A1.
The other forecourt gaining listed status is the distinctive overlapping parasol-style canopy at Red Hill on the A6. Designed by architect Elliot Noyes following a commission from Mobil in 1964, the design was employed across the globe but this one is the last surviving example in the UK. Other car-related buildings granted listed status include the so-called Chinese Garage in Beckenham and the former home of Rootes in Maidstone.
Appreciation of such structures might seem a particularly specialist branch of architectural geekery, but if there are any others out there PHers reckon would be worth saving let us know. There's a spectacular but sadly boarded up 30s showroom on Caterham High Street we'd love to see rejuvenated by a certain car company based round the corner, and the old Little Chef near Stamford on the A1 is another formerly proud piece of art moderne architecture in desperate need of saving. But there must be more...