Tuesday 22nd May 2012
BRABUS MOVES INTO PRIVATE AVIATION
Make your Brabus fly. Or rather, make your flier a Brabus...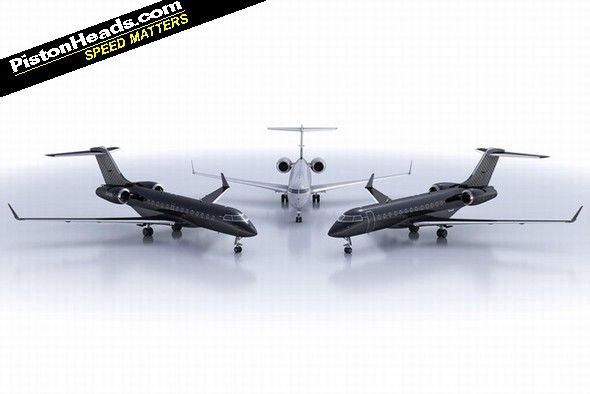 German tuning company Brabus is expanding its customisation business to include private and business jets.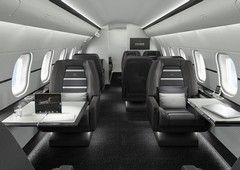 You'll already know that Brabus does a fine job of
making your fast Mercedes into a very fast Mercedes indeed
, and you may know that it also works its magic on yachts. Now, though, Brabus is moving into the arena of aircraft tweakery.
Although it says it will do larger private aircraft (presumably if you wave a large enough cheque in front of its corporate face), Brabus is focusing on small narrowbody aircraft such as the Bombardier Global Express.
Sadly, given the car tuning arm's ability to work magic on a V12, Brabus won't be making any mechanical modifications to a plane's handling or its engines. Instead, the bulk of the modification will be inside the craft, where customers start more or less from a clean sheet.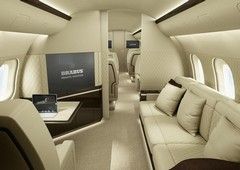 First up is layout, then there are the aesthetic considerations - we're talking wood, leather, Alcantara, carbon fibre, trick ambient lighting, that sort of thing.
Brabus also offers a bespoke in-flight entertainment system that connects with an iPad or iPhone and can be removed from the plane and easily integrated into a car once you've landed. Nice. Brabus will even let customers design their jet's paint job - though the company does warn that exterior modifications can be tricky due to the strict regulations about the livery on aircraft.
As for a price for Brabus's aviation services (undertaken by RUAG Aviation in Munich, by the way), it's probably a case of 'if you have to ask...'