Friday 15th June 2012
PIC OF THE WEEK: CHEVROLET CAMARO
Made for your bedroom wall, now available on your computer...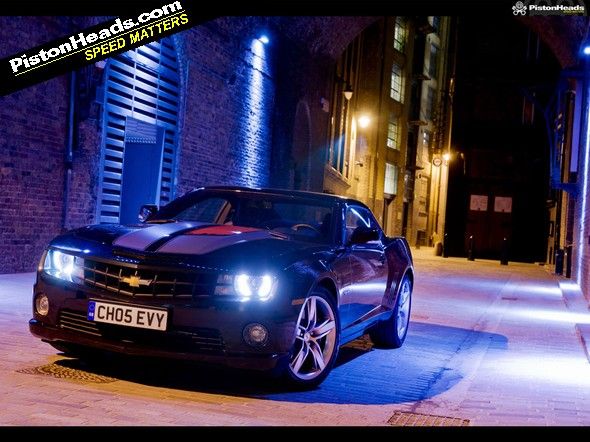 Despite never really selling in big numbers in the UK (and indeed only making it over here officially on rare occasions), pics of US muscle cars must surely have been one of the most popular bedroom wall adornments of children's bedrooms over the past half-century. And of those, the Chevrolet Camaro has to have been one of the more popular.
So today's for POTW we revive that sense of bedroom wall excitement with your very own virtual wall poster. And the wonderfully incongruous setting of London's back streets is actually relevant, too, because The Camaro is now specifically set-up for European roads. Mind you, the all-new FE4 suspension package is apparently proving sufficiently popular to also be offered in the US...
So stick it on your desktop and enjoy. Or maybe print it out and Blu-tak it to your bedroom wall for old times' sake. You can even sit there and try to imitate the noises made by the 432hp 6.2-litre LS3 V8. And so what if your wife/significant other thinks you're completely mad?
Traditional (4:3)
Computer widescreen (16:10)
TV widescreen (16:9)
Portrait (smartphone etc)