Wednesday 11th July 2012
MAZDA MX-5 GETS REFRESH
Driveline tweaks and a new nose for the popular roadster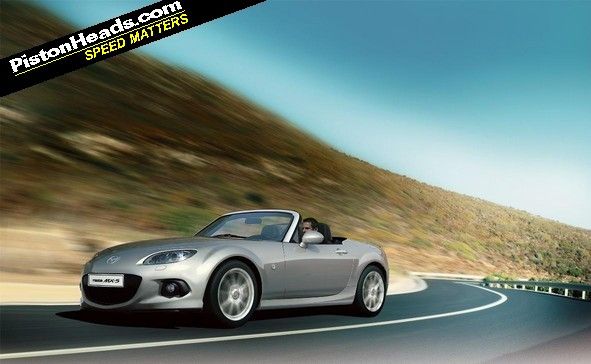 An all-new Mazda MX-5 is rapidly approaching, but Mazda hasn't quite finished with the current generation of everybody's favourite roadster - a refreshed version is coming to the UK later this year.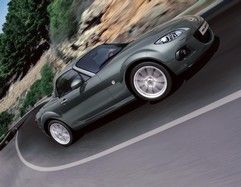 Changes for the latest MX-5 aren't massive, but it should be faster, fresher and safer than before.
Visual changes include a more aggressive front bumper (one that also improves aero performance), while dolphin Grey Mica has been added to the list of paint options.
This isn't just a refreshed bumper, though. Mazda has actually done some work under the bonnet, with a modified throttle response on manual models helping to increase the linearity of acceleration feel. The brakes, meanwhile, have been tweaked with the vacuum brake booster being revised to 'optimise brake return control'.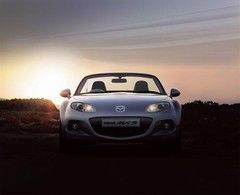 The safety bit comes in the form of a new 'active' bonnet, which automatically raises the trailing edge of the bonnet if a pedestrian impact is detected. This action provides immediate space under the bonnet to absorb impact energy and soften the blow.
Sure, it's not quite as sexy as the MX-5 GT road car concept that Mazda unveiled in June, but it's good to see Mazda is still putting the effort in even as the little roadster's current iteration nears the end of its life...