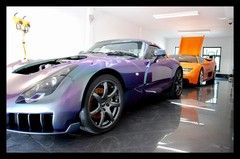 Funky's: smooth and sophisticated...
An Englishman's shed has been enshrined in folklore as a holy place. But if he has even a whiff of petrol flowing through his (or, as we shall see, her) veins, his garage is an even more holy sanctuary.
Like many others I have dreamed long and hard about owning my own dream garage one day. I've even gone as far as planning it into my own 'Grand Design' (Which is currently stuck in planning hell at the local council office).
Anyway, while sat on the loo deep in thought one day I came up with the 'Who has the best Garage on PistonHeads?' thread as a way of plagiarising the ideas of others for my own ends. This thread has now been running for a while, with people constantly adding their own little caves of automotive bliss, and the selection has been inspiring - ranging from shabby-looking lean-tos to full-on cathedrals to cars and automobilia.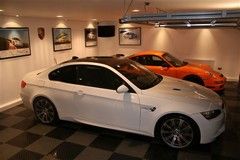 Biggamehunter's is more traditional
So I decided it was time - with the help of PH - to draw the thread to a conclusion and poll the 'PH massive' to elect the best garage.
I picked a top 10 that not only all had elements I hope to incorporate into my own new-build garage project, but also were individually great places where I could happily idle away many an hour if given half the chance.
So we had in the poll what some people might call 'show garages' and others that had a workshop element to them. My ideal would be a combination of both.
I asked people to do their best not to just judge the cars within the garages, as I did not want this to turn into a "whoever has the deepest pockets wins" contest, but on the space as a place to store or work on your cars or both.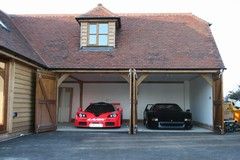 While Andy74B's is jaw-dropping
You can
check out the full top 10 shortlist here
, but without further ado - and in reverse order - here are the winners (you'll have to imagine the drum roll for yourselves):
Third: Biggamehunter
In third place we have Biggamehunter's recently added addition to his great-looking house. Not only do I love the look of the building, but the interior is also beautifully finished. Also I love his tool chest; it appeals to my tool fetish.
Second: Funky
Getting the silver medal we have Funky, our only female entrant. She has turned a cave-like hole into a stylish home for her Lambos, TVRs and Lotuses. Okay, so it may not be filled with manly power tools and the like, but it is still very cool.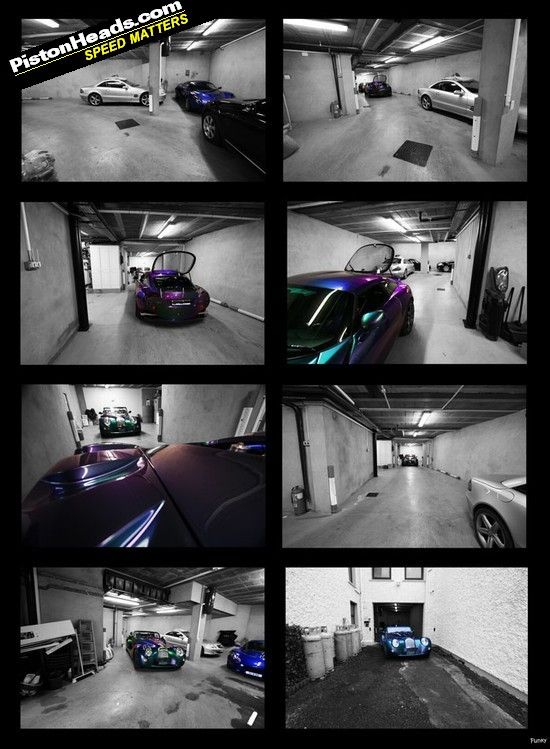 First:
Now to our winner who is - by a long margin - Andy74B. Now it is impossible to look at his pics and not be taken aback by the fact that Andy seems to own virtually every Athena poster car from the last 20 years. Most of his cars would surely appear on nearly all our personal top 10 lists somewhere.
But his is not just a show garage(s); he also has lifts and tools to back things up. Yes, it is a high-budget set-up but it is owned by a true enthusiast who drives and races his cars; no trailer queen here.
And so we present the official 'Best Garage On PH':