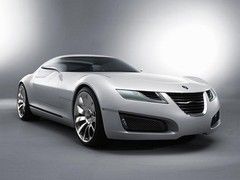 Spyker 'would love to build' this...
Would-be Saab saviour Spyker has revealed its plan to rebuild the brand around the new 9-5, the 9-4X crossover model and a refreshed 9-3 - with the Aero X waiting in the wings as a possible halo production model, if resources allow.
Spyker's boss, the Dutch businessman Victor Muller, explained how he intends to keep the Swedish brand alive in an interview with AOL in the US.
First out of the blocks will be the new 9-5 model, which could arrive in dealer showrooms in the next few months. This will be followed late this year or in 2011 by the 9-4X crossover, already previewed in concept form, and which shares its underpinnings with the Cadillac SRX.
As for the Aero X supercar concept, Muller told AOL: "I love that car, and it deserves to be built. It's got true 'Saabishness' in it. It's one of the best designs of the past five years."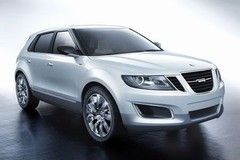 But this will have to come first...
But first Spyker must seal a deal with GM over Saab's future, with the latest (extended) deadline set by GM at January 7th.
Although Spyker was described by GM as its preferred bidder in the last round of unsuccessful talks, there have been reports that new interest has been stirred in the Swedish company including a possible bid from a US investment group called Merbanco.