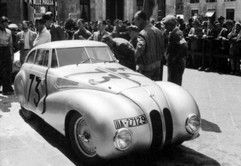 BMW is once again to use the Villa d'Este Concorso d'Eleganza to unveil a dramatic retro concept - this time a reimagining of the 1940 BMW 328 Kamm Coupe that won the Mille Miglia 70 years ago.
The 328 Mille Miglia Concept Coupe will go on alongside the original car on the weekend of 23 April, which has been through a decade-and-a-half-long restoration.
"We are very proud to bring this milestone in motor racing history and vehicle aerodynamics back into the public spotlight," says Karl Baumer, Director of BMW Group Classic. "Our tribute to the M1 at the Concorso two years ago showed how much inspiration the past can provide for the future. And the BMW 328 Kamm Coupé is an outstanding example of how far back the future at BMW stretches into the past."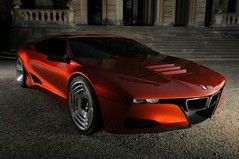 If the M1 homage from 2008
is anything to go by, the new 328 Mile Migla Concept that's sue to sit alongside the classic car should be a fine reinterpretation of a BMW design icon.
The five Mille Miglia BMWs were squirreled away in the German countryside after the Mille Miglia win to protect them from the dangers of the Second World War. four disappeareed around the world, but the Kamm couope remained in Germany, being run for a while by Ernst Loof, a former BMW motorsport boss. It ran happily until an accident in the 1950s left it stationary for half a century.
"We've come up against some major technical challenges," admitted Baumer, "had many discussions and racked up countless hours of research, but when you see the car for the first time you can sense the passion and professionalism invested by all those involved - both all those years ago and today."