One of our current tees...
You know what it's like, you wander around the shops looking for the perfect garment while tutting because nothing seems to suit you, or watching Gok tell you that to be in fashion you need to be wearing some chiffon number because 'everyone' will be wearing it this season.
We feel your pain at PH, and a cursory glance around the office confirms that high fashion regularly passes us by (well, at least for Riggers and Mr Will it does).
So to combat dull wardrobes we are giving you, the loyal PHer, the chance to design your very own PH T-shirt. Not only will this give you a shirt you'll actually want to wear, but it will also shape the future of PH shirt designs.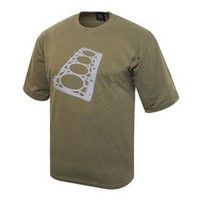 ...and another...
Your design must feature PistonHeads in some way, ranging from a small smiley to the full-on 'PistonHeads.com'. You can focus on a particular car, an area of motorsport, a mechanical part, an event.....whatever you like, but make it PH-relevant and car-related.
The winning design will be produced in limited numbers and offered for sale within the PistonHeads shop (with the first going to the designer of course).
Not only will this accolade gain you a VIP invite to London Fashion Week*, but you'll also get the aforementioned first shirt off the press and an additional £200 to spend on anything you like from the products offered by PH clothing partners Dread clothing, including the entire PH range.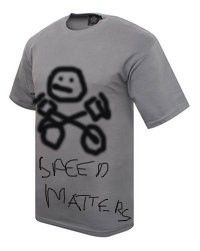 ...Riggers's entry (not a winner)
We would like you to publish your entries on the forum thread below so everyone can take a look and comment on your design.
The closing date for entries will be 28th February, after which time we will pick the winner using a panel of PHHQ fashionistas and also taking into account the comments made on each design within the forums. You can enter as many designs as you like.
T-Shirts haven't been this exciting since Global Hypercolour. Good luck.
*Unlikely, but possible.