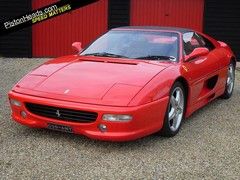 Despite the popularity of the 360 and 430 Ferraris, the 355 is considered by many to be one of the very best V8 Ferraris to drive.
This one appeared in our classifieds recently
, and at a price we thought warranted 'further enquiries'.
A whisker under thirty grand seems keen. So keen in fact, that at first glance we thought we'd be looking at left hand drive non-UK 'import' car lacking a proper service history and/or showing eight owners - we've all seen them. But it turns out that this isn't the case at all.
The vendor PHer ferrari-nut tells us; "I have been fortunate to have owned several Ferraris over the last 30 years including a 355 Berlinetta, a 355 Spyder and a 355 GTS. This one's not a garage queen.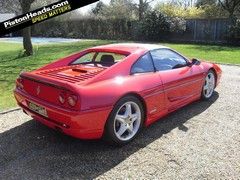 "It is a good car that has been looked after and used as a Ferrari should be. The Berlinetta was good, but I felt that I needed a roof-down car for the short summers. So the Berlinetta was sold and replaced with the 355 Spider, but I did not get on with the electric roof. So the Spyder went and it was replaced with this 355 GTS."
The arrival of a PH-sourced 360 has prompted the sale of the 355, but he still doesn't seem totally sold on the idea. "Some of my friends told me that I was crazy' he explained. 'I know of a few guys that went from a 355 to a 360 and then back to a 355. The 360 has raw power, but I feel the car is a little twitchy compared to the 355. Also it is a big car and I can't get on with the front. The 355 is a driver's car and perfectly balanced."
Despite ferrari-nut's claim that the car isn't a 'garage queen', it doesn't exactly look shed-worthy to us, and the service history is bang up to date.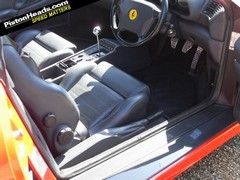 The mileage is slightly high compared to other 355s, and the correct Ferrari servicing is never cheap, but then again how many more miles would you be planning to put on it in the next few years?
UK-supplied 355s in Rossa Corsa don't come much cheaper than this. The question is, would you..?