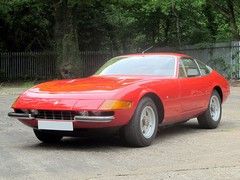 Just dipping briefly back into the world of classics, H&H are
holding an auction on the 21st September at the Imperial War Museum
. The flavour is predominantly pre-war and there are some rather magnificent offerings if you like your running-boards and externally mounted spare wheels (I'm not so sure about the Bentley MkVI special though), as well as a handsome DB5 and a shouty '63 Corvette if you don't.
What really caught my eye, however, was one of the more modern lots - a 1973 Ferrari GTB/4 Daytona. At the Goodwood FoS auction we watched an exceptional example attract a top bid of £195,000, but that was decided to be not enough against a low estimate of £210,000.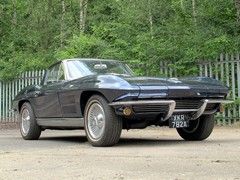 The vendor's reluctance to let the car go for a below-estimate bid was perhaps understandable seeing as though it had over £45,000 lavished upon it since 2007 - including a repaint, a full service by DK Engineering, and the installation of a power steering system.
The one at H&H isn't exactly a dog either and, like the Goodwood car, it's also reputedly one of just 149 right-hand-drive examples. It had a full body restoration by specialists David AC Royle and Co in 2006, and boasts a very low recorded mileage of just over 16,000.
H&H are currently tracing the car's previous owners in order to copper-bottom that figure before the auction, and so far they've managed to lay their hands on MOTs going back to 1978 which support it. The only known fact about this car which could possibly detract from its value is that it was originally finished in Blue Chiaro.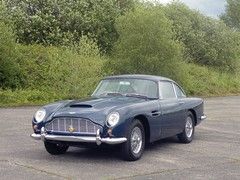 The estimate is £150,000 - 180,000, although it's probably safe to ignore the lower estimate and look at something north of £170,000 as a likely selling price. A Ferrari specialist I spoke to about this car reckoned that if it did go for that then it would be very good value.