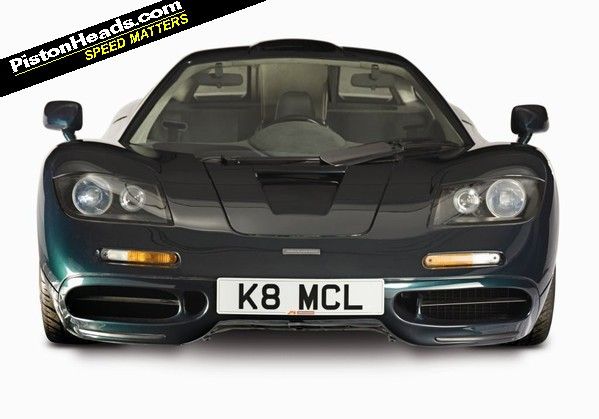 The list of attributes that make the McLaren F1 one of, perhaps
the
most famous sports car of the modern era probably contains references to every single area of vehicle design. Each of us has our favourite anecdote about its genesis: the crazy lightweight Kenwood disc changer, the gold-plated engine bay, the forged pedals - the unimaginable levels of OCD brilliance that forced Mr.Murray's team to make a one-off.
But the one fact that I still find fascinating about the F1 is the relationship between the road car and the race car which won Le Mans in 1995. This was a car that had to be detuned to meet the regulations, leaving it with just 600bhp to the street car's 627bhp. Otherwise, the two are pretty similar, to the point that it is perfectly possible to road register a well-known race car - one that scored a victory for Ralf Schumacher in the Japanese GT championship at Fuji - and potter about in it.
There is something intoxicating about a fully liveried, 600bhp endurance racer mixing it with the traffic. I could watch it for hours. Not sure I could sit in it for that long, but the noise, and the smells and the sense that in the mid-90s McLaren took the supercar handbook and simply threw it in the bin make the F1 the ultimate passenger experience.
Now of course you don't need me to explain anything more about this car: PH is the single best resource for the F1, thanks to
Mr. Flemke and his mission to make his personal F1 the very best driving machine on the planet
. So watch this, then visit
that
thread.
Above all, listen to the noise.