Guillotine's Profile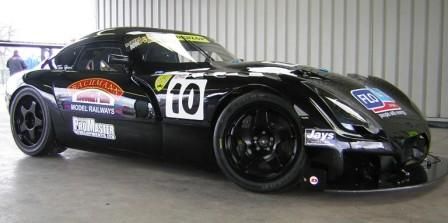 Guillotine
South west, United Kingdom
Name

Andy

Member Since

29th April 2002

Total Posts

5,458

Occupation

Director

Website
Notes
Race any TVRs I can get my hands on!!! No89.
Dunlop TVR Challenge
2007 - Runner up (partial season).
2008 4th (partial season)
2009 Group B Champion,
My favourite pic of the road legal - see number plates - Griff heading the pack of Tuscans into old hall at Oulton in its last race with me. Only Marc Hockin GPA Tuscan Champion in front!
7m:53s at the 'Ring BTG.
www.tvrmonster.com
TVRmonster Tuscan RV8 - DTEC GpB Champion again - 2011
2012=Tough Season, Always on the Podium when no...contact!
2013 Single race in a loaner Tuscan (5th) and completed Spa Historic 6hr in a 1963 Mk3 Grantura!
2014 Bought GTF01 TVR Sagaris GT3
Many Thanks to
www.tvrssw.com
www.TVRmonster.com,
www.guillotineengineers.com
Member information
Nickname
Guillotine
Name
Andy
Member Since
29th April 2002
Total Posts
5,458
Occupation
Director 
Region
South west 
Country
United Kingdom 
My Website
www.tvrmonster.com
Notes

Race any TVRs I can get my hands on!!! No89.

Dunlop TVR Challenge

2007 - Runner up (partial season).

2008 4th (partial season)

2009 Group B Champion,

My favourite pic of the road legal - see number plates - Griff heading the pack of Tuscans into old hall at Oulton in its last race with me. Only Marc Hockin GPA Tuscan Champion in front!

7m:53s at the 'Ring BTG.

www.tvrmonster.com

TVRmonster Tuscan RV8 - DTEC GpB Champion again - 2011

2012=Tough Season, Always on the Podium when no...contact!

2013 Single race in a loaner Tuscan (5th) and completed Spa Historic 6hr in a 1963 Mk3 Grantura!

2014 Bought GTF01 TVR Sagaris GT3

Many Thanks to

www.tvrssw.com www.TVRmonster.com,www.guillotineengineers.com