The Rustman's Profile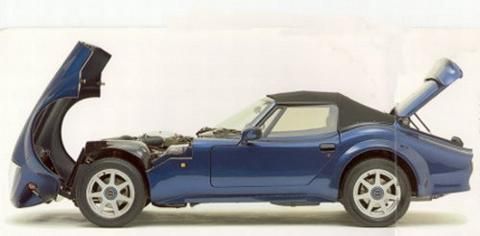 The Rustman
LINCOLNSHIRE, United Kingdom
Name

IAN ALLEN

Member Since

22nd March 2010

Total Posts

225

Occupation

Automotive corrosion consultant

Website
Notes
Current cars
Marcos Mantara 1994 4.6ltr V8,engine by V8 developments,cross bolted,top hat lined, Stealth cam, Evans NPG-R cooling system, Megasquirt controlled timing and fuel.
VW Type 2 panel van
Chrysler 300C Diesel
Smart Diesel
I have raced with the 750 motorclub for the last 10 years, in 750 trophy and 750 Formula.
I am company owner of Rustbuster Ltd, supplying rust proofing sealants,waxes pre treatments coatings and equipment to Special vehicle builders and car restorers.
We have an in house and mobile rust proofing facilility.
North European Distributor of Evans Cooling products for race and fast road cars. I currently supply cars in Britcar, FIA GT, Dutch GT and loads of clubman racers. see
www.racestuff.co.uk
Member information
Nickname
The Rustman
Name
IAN ALLEN
Member Since
22nd March 2010
Total Posts
225
Occupation
Automotive corrosion consultant 
Region
LINCOLNSHIRE 
Country
United Kingdom 
My Website
www.rust.co.uk
Notes

Current cars

Marcos Mantara 1994 4.6ltr V8,engine by V8 developments,cross bolted,top hat lined, Stealth cam, Evans NPG-R cooling system, Megasquirt controlled timing and fuel.

VW Type 2 panel van

Chrysler 300C Diesel

Smart Diesel

I have raced with the 750 motorclub for the last 10 years, in 750 trophy and 750 Formula.

I am company owner of Rustbuster Ltd, supplying rust proofing sealants,waxes pre treatments coatings and equipment to Special vehicle builders and car restorers.

We have an in house and mobile rust proofing facilility.

North European Distributor of Evans Cooling products for race and fast road cars. I currently supply cars in Britcar, FIA GT, Dutch GT and loads of clubman racers. see

www.racestuff.co.uk