clive f's Profile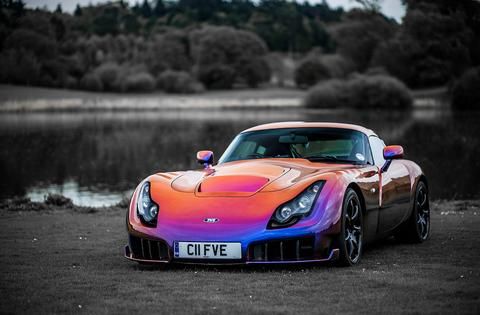 clive f
Isle of Wight, United Kingdom
Name

Clive Ford

Member Since

7th November 2004

Total Posts

7,196

Occupation

welder, fabricator

Website
Notes
<div><div><div>bought first tvr september 2004, 1990 S2, then bought a 500 1996 griffith in may 2006 , a gorgeous car in every aspect.
Now powered by an AJPV8 4.2,tweaked here and there and putting out 409bhp, pops and bangs on tap!
June 2010 and the AJP Griff is replaced with a 2005 T350c, I felt it was time to sample the speed 6 cars, and so far I am very impressed.
November 2010 and the T350 is replaced by a cascade indigo Sagaris, just stunning.
feel the need to tinker again, so April 2011 sees the begining of the restoration of a 1977 Taimar
plus I make stainess steel decat pipes, manifolds for griffs and chims, manifolds for vixens, speed 6 decat pipes and manifolds.
www.facebook.com/clivefppa
Member information
Nickname
clive f
Name
Clive Ford
Member Since
7th November 2004
Total Posts
7,196
Occupation
welder, fabricator 
Region
Isle of Wight 
Country
United Kingdom 
My Website
www.fbfabrications.co.uk
Notes

<div><div><div>bought first tvr september 2004, 1990 S2, then bought a 500 1996 griffith in may 2006 , a gorgeous car in every aspect.

Now powered by an AJPV8 4.2,tweaked here and there and putting out 409bhp, pops and bangs on tap!

June 2010 and the AJP Griff is replaced with a 2005 T350c, I felt it was time to sample the speed 6 cars, and so far I am very impressed.

November 2010 and the T350 is replaced by a cascade indigo Sagaris, just stunning.

feel the need to tinker again, so April 2011 sees the begining of the restoration of a 1977 Taimar

plus I make stainess steel decat pipes, manifolds for griffs and chims, manifolds for vixens, speed 6 decat pipes and manifolds.

www.facebook.com/clivefppa