kapiteinlangzaam's Profile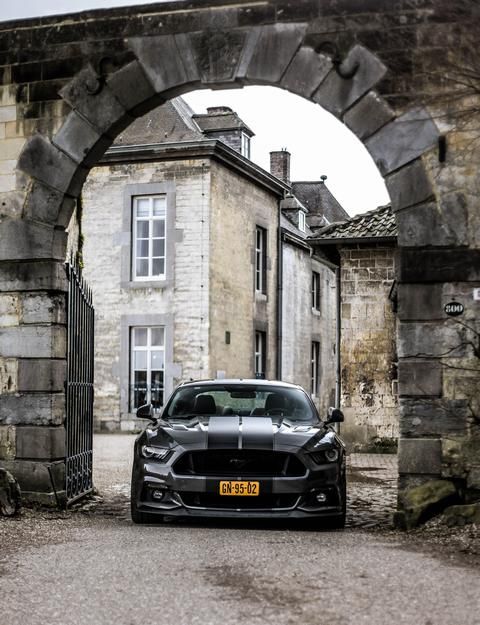 kapiteinlangzaam
, Netherlands
Name

Member Since

21st November 2004

Total Posts

15,233

Occupation

Seperating dots on a screen
Notes
**Mustang V8 GT manual on order. Delivery 06/16!**
1998 2.0 Alfa Spider: Golf TDi performance with Ferrari running costs. (I really could have had a nice F355 for what I spent on this)! Had it forever, will never sell it, slowly turning it into the car I really want. See garage for all the (extensive!) mods. Will be retired to storage when the Mustang arrives.
2012 Mazda CX-5 2.0 GT-M AWD
In between car whilst waiting for the Mustang. Quite a rarity with the petrol engine, AWD and manual box. Very well specced, looks good, but the drivetrain lacks sparkle and ultimately its just a bit boring. A means to an end.
&
2015 Ford Focus Wagon. 1.0 125ps Ecoboost Titanium X. Sensible family car, tiny but amazingly characterful engine, and plenty of toys to make it feel nice!
Previously owned:
1991 Ford Sierra
1996 Jeep Grand Cherokee
1996 Mercedes S280
2001 Volvo V70 T5 gear-tronic
2003 MINI R50 ONE Lohen Stage 1
2004 Volvo V70 D5 SE
2004 Ford Fiesta
2007 Alfa Spider
2008 Alfa Spider
2009 Abarth 500 (tuned)
2009 Peugeot 206+ 1.1
2009 Volvo XC90 D5 Polestar
2012 MINI Cooper Chili
Member information
Nickname
kapiteinlangzaam
Name
Member Since
21st November 2004
Total Posts
15,233
Occupation
Seperating dots on a screen 
Region
 
Country
Netherlands 
Notes

**Mustang V8 GT manual on order. Delivery 06/16!**

1998 2.0 Alfa Spider: Golf TDi performance with Ferrari running costs. (I really could have had a nice F355 for what I spent on this)! Had it forever, will never sell it, slowly turning it into the car I really want. See garage for all the (extensive!) mods. Will be retired to storage when the Mustang arrives.

2012 Mazda CX-5 2.0 GT-M AWD

In between car whilst waiting for the Mustang. Quite a rarity with the petrol engine, AWD and manual box. Very well specced, looks good, but the drivetrain lacks sparkle and ultimately its just a bit boring. A means to an end.

&

2015 Ford Focus Wagon. 1.0 125ps Ecoboost Titanium X. Sensible family car, tiny but amazingly characterful engine, and plenty of toys to make it feel nice!

Previously owned:

1991 Ford Sierra

1996 Jeep Grand Cherokee

1996 Mercedes S280

2001 Volvo V70 T5 gear-tronic

2003 MINI R50 ONE Lohen Stage 1

2004 Volvo V70 D5 SE

2004 Ford Fiesta

2007 Alfa Spider

2008 Alfa Spider

2009 Abarth 500 (tuned)

2009 Peugeot 206+ 1.1

2009 Volvo XC90 D5 Polestar

2012 MINI Cooper Chili