rog007's Profile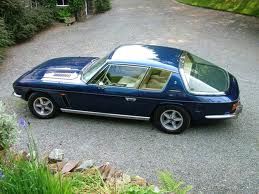 rog007
In the Midlands, when not in Monte Carlo!, United Kingdom
Name

Rog

Member Since

8th August 2005

Total Posts

4,022

Occupation

in my spare time: SME business advisor, Executive Leadership Coach, CV Reviewer, Interview Skills and Careers Advisor

Website
Notes
Testimonials:
Hi Rog
Just wanted to say a huge thanks for helping me with my CV.
I managed to get a job at McLaren, and I'm sure your CV played a large part.
Thanks Again
http://www.pistonheads.com/gassing/topic.asp?h=0&a...
-
http://www.pistonheads.com/gassing/topic.asp?h=0&a...
- On-line job application support:
Roger,
Many thanks for that, a great help.
It's always better to have a second pair of eyes look over things.
I'll let you know how it goes.
Fingers crossed
Best regards
- CV review (candidate was a £150k pa Sales Exec):
Roger
Thank you very much for sending this across and thank you also, ever so much, for your time on the phone last night.
The document you have provided is significantly more clear and simple to read and consequently, has much more impact, so thank you very much - here's hoping I can make an impact with it! Again, thanks for the prompts from our call last night. I took away a good number of thoughts from our conversation, which I have been mulling over today and plan to put into action in the very near future.
Regards
Member information
Nickname
rog007
Name
Rog
Member Since
8th August 2005
Total Posts
4,022
Occupation
in my spare time: SME business advisor, Executive Leadership Coach, CV Reviewer, Interview Skills and Careers Advisor 
Region
In the Midlands, when not in Monte Carlo! 
Country
United Kingdom 
My Website
http://roger-moore.com/
Notes

Testimonials:

Hi Rog

Just wanted to say a huge thanks for helping me with my CV.

I managed to get a job at McLaren, and I'm sure your CV played a large part.

Thanks Again

http://www.pistonheads.com/gassing/topic.asp?h=0&a...

-

http://www.pistonheads.com/gassing/topic.asp?h=0&a...

- On-line job application support:

Roger,

Many thanks for that, a great help.

It's always better to have a second pair of eyes look over things.

I'll let you know how it goes.

Fingers crossed

Best regards

- CV review (candidate was a £150k pa Sales Exec):

Roger

Thank you very much for sending this across and thank you also, ever so much, for your time on the phone last night.

The document you have provided is significantly more clear and simple to read and consequently, has much more impact, so thank you very much - here's hoping I can make an impact with it! Again, thanks for the prompts from our call last night. I took away a good number of thoughts from our conversation, which I have been mulling over today and plan to put into action in the very near future.

Regards