Mr Sheen's Profile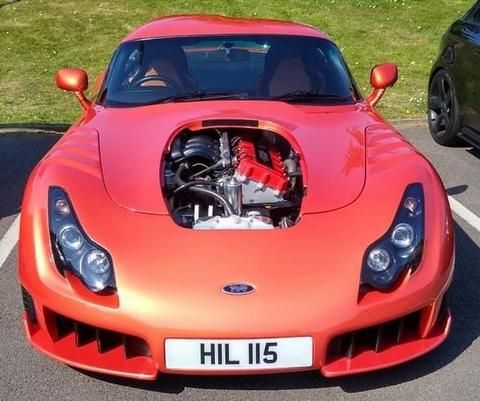 Mr Sheen
Cambridgeshire, United Kingdom
Name

Andy Hills

Member Since

18th April 2002

Total Posts

1,305

Occupation

Project Leader/Engineer

Website
Notes
Own a concours TVR V8S as seen in Classics Magazine July/August 2001, TVRCC magazine Sprint October 2002. Practical Classic and Classic Cars August 2006, Classic Car Mart June 2012, Classic Car Mart October 2012 and Classic Car Mart June 2013.
Also in TVR-A model-by-model history of TVR by Iain Ayre - August 2007.
Keep a look out for the V8S in Gran Turismo 4, 5 and 6 - it's my car that got scanned/mapped into the game!
More photos can be viewed here: -
http://myfavouritephotos.com/tvr-v8s/
Member information
Nickname
Mr Sheen
Name
Andy Hills
Member Since
18th April 2002
Total Posts
1,305
Occupation
Project Leader/Engineer 
Region
Cambridgeshire 
Country
United Kingdom 
My Website
Www.myfavouritephotos.com
Notes

Own a concours TVR V8S as seen in Classics Magazine July/August 2001, TVRCC magazine Sprint October 2002. Practical Classic and Classic Cars August 2006, Classic Car Mart June 2012, Classic Car Mart October 2012 and Classic Car Mart June 2013.

Also in TVR-A model-by-model history of TVR by Iain Ayre - August 2007.

Keep a look out for the V8S in Gran Turismo 4, 5 and 6 - it's my car that got scanned/mapped into the game!

More photos can be viewed here: -

http://myfavouritephotos.com/tvr-v8s/