Iva Barchetta's Profile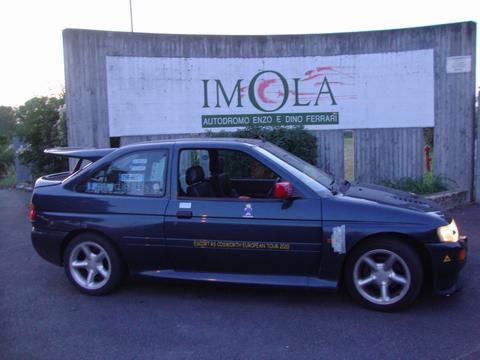 Iva Barchetta
All over the joint, Sweden
Name

Giovanni

Member Since

9th September 2010

Total Posts

22,896

Occupation

HGV driver
Notes
Some of the above is fictional......I'm not deleting my old Cosworth pic,for old times sake.
Notes:
The iva fleet is back to 2,Cosworth sold.
Hood down in all weathers Fiat Barchetta.
Reliable,slow Fiesta 1.25.
I do like a European roadtrip.Both of these have been to Italy,the Fiat has done 9 euro trips in the 3 years I've owned it,3 to Germany,3 to Italy and twice to Sweden,plus in 2015 drove all the way to north Sweden to enter Finland,visit Arctic Circle and also visited Norway for the first time.
[URL=http://s727.photobucket.com/user/cosinodo/media/001-55.jpg.html]
[/URL]
Member information
Nickname
Iva Barchetta
Name
Giovanni
Member Since
9th September 2010
Total Posts
22,896
Occupation
HGV driver 
Region
All over the joint 
Country
Sweden 
Notes

Some of the above is fictional......I'm not deleting my old Cosworth pic,for old times sake.

Notes:

The iva fleet is back to 2,Cosworth sold.

Hood down in all weathers Fiat Barchetta.

Reliable,slow Fiesta 1.25.

I do like a European roadtrip.Both of these have been to Italy,the Fiat has done 9 euro trips in the 3 years I've owned it,3 to Germany,3 to Italy and twice to Sweden,plus in 2015 drove all the way to north Sweden to enter Finland,visit Arctic Circle and also visited Norway for the first time.

[URL=http://s727.photobucket.com/user/cosinodo/media/001-55.jpg.html]

[/URL]