chilistrucker's Profile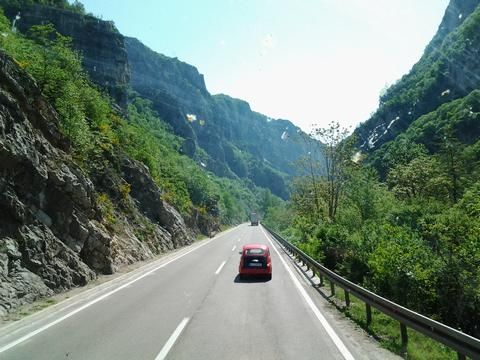 chilistrucker
south east, United Kingdom
Name

neil

Member Since

5th September 2011

Total Posts

3,152

Occupation

lorry driver (ex)
Notes
Like most here, I have an interest in all things automotive, and recently got interested in cooking, when I have the time.
Also into music of all kinds, rock mainly.
Been drivjng wagons for 20 years n ow, passed my test at 23, so fairly well travelled, around the u.k and europe!
For the last 6 years I' ve mainly worked in the music industry, carting bands gear on tours all over the place from manchester, to madrid, to moscow, etc.
I love my job, I wish alot of people had a better understanding of trucks and what they do, but I'd nev er defend bad lorry driving, elephant racing etc!
Favorite cars driven, were an e34 bmw, m5, (mine) and a ferrari f430 spyder, not mine.
Dream car, for me it has to be the f40

Member information
Nickname
chilistrucker
Name
neil
Member Since
5th September 2011
Total Posts
3,152
Occupation
lorry driver (ex) 
Region
south east 
Country
United Kingdom 
Notes

Like most here, I have an interest in all things automotive, and recently got interested in cooking, when I have the time.

Also into music of all kinds, rock mainly.

Been drivjng wagons for 20 years n ow, passed my test at 23, so fairly well travelled, around the u.k and europe!

For the last 6 years I' ve mainly worked in the music industry, carting bands gear on tours all over the place from manchester, to madrid, to moscow, etc.

I love my job, I wish alot of people had a better understanding of trucks and what they do, but I'd nev er defend bad lorry driving, elephant racing etc!

Favorite cars driven, were an e34 bmw, m5, (mine) and a ferrari f430 spyder, not mine.

Dream car, for me it has to be the f40