VARLEYHYD's Profile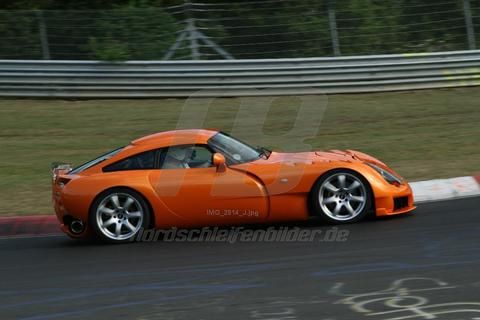 VARLEYHYD
Staffordshire-Peak District, United Kingdom
Name

Graham V

Member Since

29th January 2007

Total Posts

2,242

Website
Notes
I have refined my car with many minor fixes and discreet modifications making it handle like a dream, nice and cool in the summer, leak and rattle free.
Fully dismantled during winter 2009-10, every nut bolt, bearing bush and washer has been replaced. All suspension fabrications and parts re-welded and zinc powder coated. Carbon items zinc & gold passivated, Aluminium parts polished & anodized.
Engine 4,3 litre by STR8-SIX blueprinted and built with TVR Power crank & rods.
A few of the sagaris specific improvements, I have posted here on PH, but this is my
Sagaris pages web link
. That will be useful for Tuscan, T350, Tamora, and Cerbera Speed Six's
G

Member information
Nickname
VARLEYHYD
Name
Graham V
Member Since
29th January 2007
Total Posts
2,242
Region
Staffordshire-Peak District 
Country
United Kingdom 
My Website
www.varleyhyd.com/FJ062.asp
Notes

I have refined my car with many minor fixes and discreet modifications making it handle like a dream, nice and cool in the summer, leak and rattle free.

Fully dismantled during winter 2009-10, every nut bolt, bearing bush and washer has been replaced. All suspension fabrications and parts re-welded and zinc powder coated. Carbon items zinc & gold passivated, Aluminium parts polished & anodized.

Engine 4,3 litre by STR8-SIX blueprinted and built with TVR Power crank & rods.

A few of the sagaris specific improvements, I have posted here on PH, but this is my

Sagaris pages web link

. That will be useful for Tuscan, T350, Tamora, and Cerbera Speed Six's

G