Wednesday 18th April 2012
T-shirts - The story continues
Long live Le Mans, long live the celebratory T shirt
---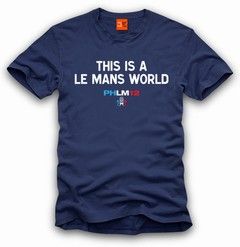 Comp winner - Steven Wright
Les 24 heures du Mans sont presque arrivés, et donc il faut qu'on pense de la bière, des baguettes, La course auto et le camping, pour voir le roi de toutes les épreuves d'endurance
.
To celebrate this, PistonHeads is pleased to unveil a special collection of shirts for Le Mans 24 and Le Mans Classic, to be worn when on the continent to mark you out as an Englishman of taste and style.
As you might expect, our offering for 'Le Classique' is more restrained than the 24 to fall in line with the event itself, but styled with post-Le Mans in mind as it doubles as a great shirt in its own right. Two shirts for the price of one; you can't argue with recession-busting value like that.
PistonHeads will soon release the official Le Mans 24 shirt as final tests and research is being carried out as I type (no animals were harmed, but a Riggers received mild burns) but for now we launch with a few designs submitted by the Le Mans-going PHer. Three Le Mans shirts designed by the winners of the PH Le Mans T-Shirt competition are shown here, and perhaps more will follow too, so if you entered all is not lost.
Our latest winners are:
Dude Where's my tent? – Darren Teagles
This is a Le Mans World – Steven Wright
Aire De Jeux - Eril Struss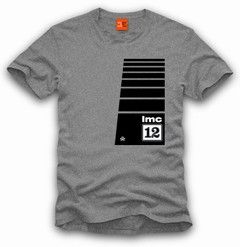 Le Mans Classic 1
Well done to all and we hope sales are strong enabling you to enjoy early retirement from the commission. We'll be in touch soon to arrange finer details.
In addition to LM12 we have also added to the 'corners' range with the Nurburgring and Spa, as well as an enhanced 'profile' car range too.
Le Mans stickers and the official 24 shirt will follow soon, but in the meantime all that is left to say is On va se rencontrer en France, je m'apelle Paul, j'ai trente-huit ans et où est la piscine? (We think Paul may have exhausted all the French he knows, there - Ed.)
You can see the full PH shop here
| | |
| --- | --- |
| Comp winner Darren Teagles | NBR |
| | |
| --- | --- |
| LM24 | Comp winner Erik Struss |
| Le Mans Classic 2 | Le Mans Classic 3 |
| Le Mans Classic 4 | Le Mans 24 |