Tuesday 1st May 2012
You Know You Want To: A very leggy Caterham
Want to join the high-mile track car club? Here's your chance...
---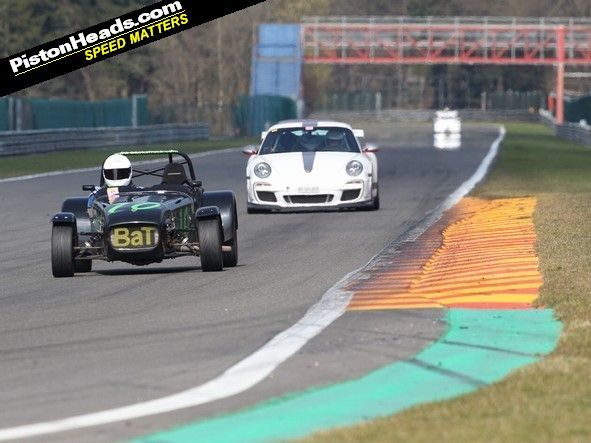 Track-focused cars such as Caterhams tend to have a relatively easy life. Sure, when they're driven, they're driven hard, but they tend not to get driven all that often, only get brought out when the weather is clement (
Dan's sodden Seven weekend
being the exception to the rule) and are generally a little more mollycoddled than your average motorway hack.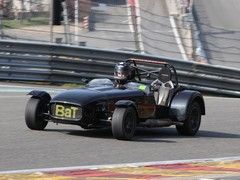 That's definitely not the case with this particular car. It's a Superlight R that belongs to trackday company Bookatrack, and it's about to be retired after six years of faithful service.
During that time it's covered a whopping 157,000 on-track miles over the course of 600 track days and 1,000 different customers (proving the phrase 'one-owner' car doesn't necessarily mean all that much).
This isn't a Trigger's broom Caterham though. Even though it's been through 480 tyres, 300 brake pads and a whopping 1.575 million gearchanges it's still on its original engine and gearbox. Which is pretty impressive, given its not exactly easy life.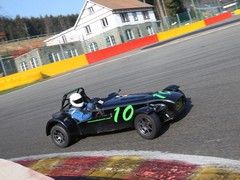 Interestingly, the Bookatrack Seven is also the last Superlight R built with a Rover K Series power plant.
To get your hands on this decidedly leggy Caterham, you'll have to stump up around £10K. As for whether its unusual history makes it a sound or stupid secondhand buy, well we'll leave that one up to you.
Compare the other secondhand Caterhams in the PH classifieds here

---
2006 Caterham Superlight R
Price: £10,000
Why you should: You know it's been looked-after well, the price should be tempting
Why you shouldn't: It has had a hell of a hard life