Wednesday 2nd May 2012
Time for Tea? BRZ and GT-86 take on MX-5
Of course, what you really want to know is whether the Toyota or the Subaru is fastest...
---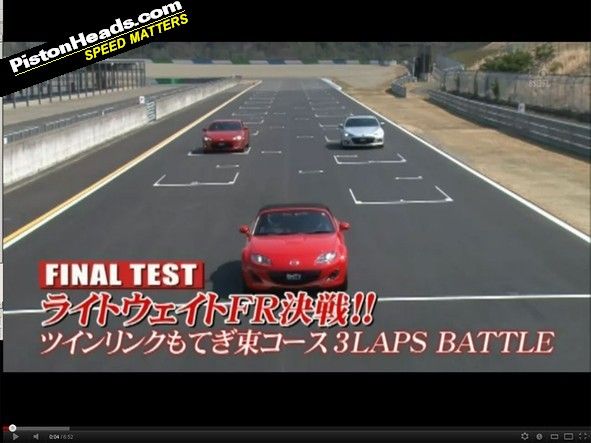 We thought that
Japanese motoring video series Best Motoring was dead and buried
, but we couldn't be more glad to have been proven wrong.
How so? Well, although it's not under the Best Motoring banner, Tsuchiya-san and friends are back, and the perfect subject for the return of our occasional 'Time for Tea' displacement activity video feature.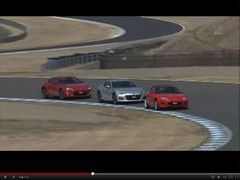 Their chosen weapons for
this particular three-lap battle of the East Course at Motegi
in Japan are the Mazda MX-5, Toyota GT-86 and Subaru BRZ. The MX-5, of course, succumbs to the Toyobaru pair, but the real intrigue is whether the BRZ or GT-86,
which we now know to be more
or less identical on price
, can come out on top.
We won't spoil the video by giving you the result of that particular contest... you'll just have to make yourself a cup of the hot caffeinated stuff, sit back, and click 'play' to find out...