Friday 18th May 2012
Time For Tea? Fast and Furious gearchanges
Your favourite love-to-hate car film franchise, distilled down to gearshifts only
---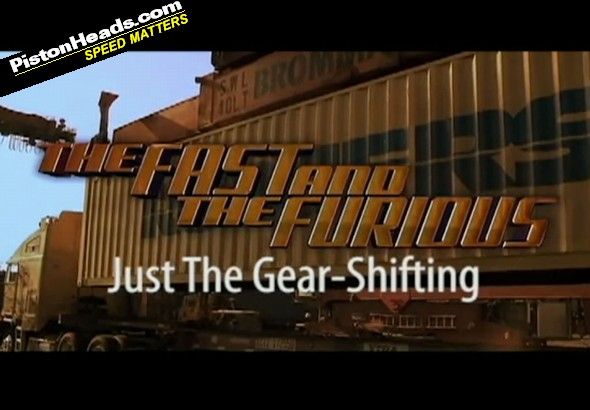 Ah, the Fast and the Furious, the inexplicably successful film franchise that we love to hate. Realism never has been high on the agenda of the creators of this series - you only need to look at some of the quarter-mile sequences to realise that (how bad a drag racer do you have to be to downchange halfway through a quarter-mile sprint?).
This homage to the gearchanges of the F&F movies highlights just how hilariously ridiculous it all is, showcasing every single shift of every single film in just 1min 42sec of pure silliness.
Anyway, enjoy. But if you have even an ounce of mechanical sympathy in your body, you probably won't...