Thursday 14th June 2012
PH Blog: Rockingham in the rain
Riggers gets all in a fluster trying to master a wet Rockingham in an Astra VXR
---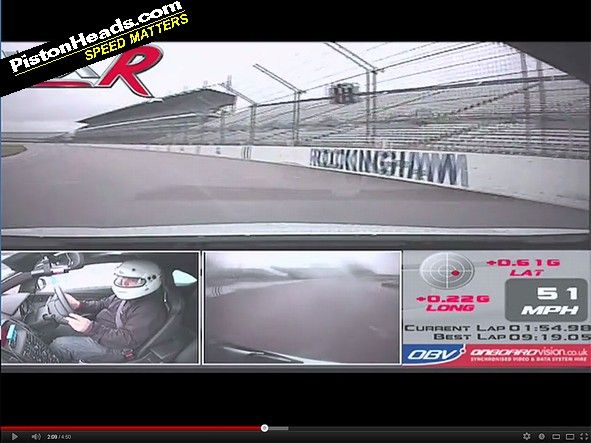 Perhaps it was inevitable that I was going to make a hash of driving the Vauxhall Astra VXR around the soaking wet Tarmac of Rockingham. The last time I went round there, after all, was in
a Caterham SP300 R
, with slicks, downforce, an LMP2-busting power-to-weight ratio and - most importantly - a bone-dry track.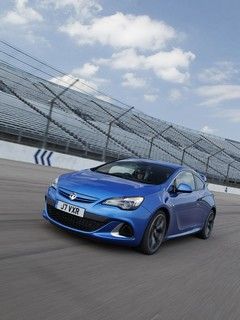 Rockingham on a drier day
Compared with that, a road-going hot hatch was always going to be a somewhat -er - different experience. But Vauxhall had gone to the trouble of setting up a proper, MSA-approved sprint around Rockingham (
much as they did with the GTC last year
), and yours truly is a sucker for any form of competitive motorsport.
In fairness, there is some relevance here: Vauxhall expects that its new 280hp Astra VXR will be used at least occasionally on track days, so it would surely be pretty interesting to see how it would cope with the fast sweepers and big-stop hairpins of The Rock. Would it hang in there with terrier-like tenacity (like the best Renaultsports), or would it feel a bit woolly and cook its brakes and tyres in a couple of laps?
We'd have loved to find out, but several days of constant rain over the weekend rendered the 'driest postcode in the UK' rather soggy. And one thing I can guarantee you is that most people would not venture out onto a wet Rockingham during a track day. The potential for carnage is just too great.
We were only going one at a time, however, and a very firm insistence from Vauxhall that the ESP was to be kept switched on made things a little less precarious. Even so, I can honestly say it was one of the most nerve-wracking few minutes of my life.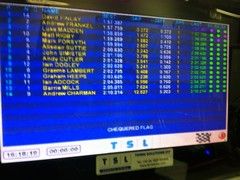 Fourth place'll do...
Which is weird, because
looking back at the video
it seems, well, a bit tame. Perhaps part of the explanation is that Rockingham, when it rains, appears to get its asphalt replaced with linoleum, which robs the car of both traction and grip. The other problem was undoubtedly that I just attacked it a bit too hard. In fact, the only bits where I actually made some decent fist of things being when I followed the sterling advice of the instructor for the day, BTCC driver Paul O'Neill.
So what did we learn from the exercise? Three things: 1) that a wet Rockingham is more slippery than an eel covered in Vaseline, 2) that ESP slows you down but definitely save your blushes and 3) that it's always wise to take the advice of a professional racing driver...
Riggers
Riggers