Thursday 21st June 2012
Official alliance between Land Rover and Bowler
New agreement signals closer ties between LR and extreme off-roader company
---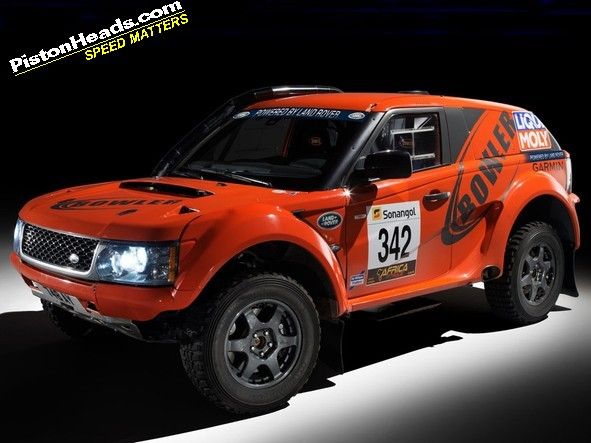 Land Rover and Bowler have agreed to a brand partnership, formalising a relationship that has existed between the two for more than 20 years.
The agreement allows for greater exposure of the Land Rover origins found in Bowler products. 'Powered by Land Rover' badges will feature more prominently on the cars, and have a more significant role in marketing exercises. The slogan will also form the basis of joint promotional events.
Bowlers have always used Landie stuff...
Bowler will benefit from the partnership through continued (and presumably now preferential) access to powertrain and chassis components. The deal also guarantees a supply of spares directly from Land Rover.
According to Bowler, the agreement will allow for Land Rover's engineers 'to stretch themselves creatively and technically' on a performance-orientated programme for core Land Rover models. Don't expect anything too extreme in the near future, but it is likely the two brands will now exert slightly more influence on each other in design and engineering.
Land Rover's Brand Experience Director, Mark Cameron, believes the agreement will "fully acknowledge the role of Land Rover technology in Bowler's high performance all-terrain cars". He also says Land Rover is "proud to have been part of Bowler's success." Bowler's MD Drew Bowler is "very pleased that the relationship has been formalised" as Land Rover has helped them establish their formidable off-road reputation.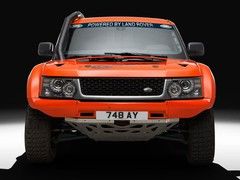 ...now it's official!
Bowler has been basing its competition vehicles on Land Rover products since the 1980s; this official partnership comes at a great time for the company. It's about to launch the EXR S, its first road-legal offering, and
the Bowler we reported on back in the summer of last year
. Based on the supercharged Range Rover Sport, it is significantly lighter (1,800kg) and more powerful (558hp) than the standard car. Combined with 520lb ft, Bowler claims a 0-60mph time of 4.2 seconds for the EXR S, and a top speed of 155mph. Available from £155,000, the EXR S will make its debut at the Goodwood Festival of Speed next week.

Matt0812