Monday 25th June 2012
Michelin and PistonHeads at FOS
Heading to Goodwood? Want to take part in our tyre-change competition? Read on...
---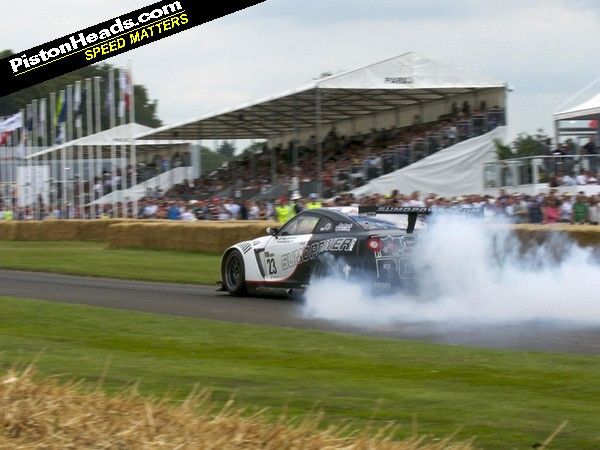 New tyres, please!
The Goodwood Festival of Speed is almost upon us, with the Moving Motor Show taking place this Thursday before the fulll-blown Festival kicks off on the Friday. PistonHeads has teamed up with Michelin to offer PHers the chance to take part in a special competition taking place every morning from Friday - Sunday.
Michelin will host a special PistonHeads Le Mans pit stop challenge competition taking place alongside the Michelin stand between 11am and midday every day. We'll have a suitable racing car lined up for teams of eight to attempt to set the fastest time for a four-wheel pit stop tyre change.
Winning teams will get a host of Michelin prizes and will be crowned the official PH champions at the end of each day. Teams of up to eight people can be submitted, but if you can't muster a team of that size never fear, as we will team PHers together to get the required number.
To enter the pit stop challenge all you need to do is register your interest with the guys on the Michelin stand before 10.00am each day. Make sure you say you are from PistonHeads and the guys will book you in on a first-come, first-served basis.
Thanks to Michelin for arranging these activities exclusively for PHers, and we look forward to watching your efforts over the weekend.