Tuesday 10th July 2012
Mercedes CLS 63 AMG Shooting Brake revealed
AMG keeps chasing those niches; this time it's a performance version of Merc's rakish CLS estate
---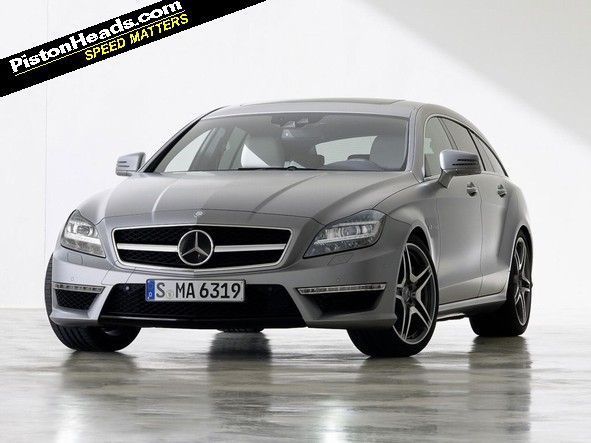 This is the new Mercedes CLS 63 AMG Shooting Brake, which follows on from the less sporty
'cooking' version of the rakish CLS estate
that was unveiled just before the Goodwood Festival of Speed.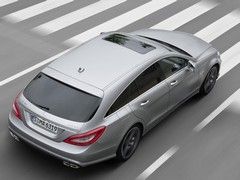 As you might have expected, the Shooting brake takes the same drivetrain as its saloon cousin, meaning Mercedes' thumping 5.5-litre twin-turbo V8 coupled to the AMG MCT 7-speed automatic transmission.
In its most humble version the big V8 makes 525hp and 516lb ft, but specify the 'Edition 1' version (the CLS Shooting Brake's version of the performance pack available on other AMG models) and you get 557hp and 590lb ft. Depending on how spicy the car, 0-62mph takes 4.3sec or 4.2sec, though top speed is electronically limited to 155mph.
The sensible aspects of car ownership, meanwhile, are covered by a combined fuel consumption figure of 27.9mpg, CO2 emissions of 235g/km and 1550 litres of potential cargo space.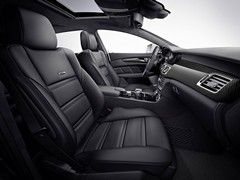 "The CLS 63 AMG Shooting Brake is establishing a completely new, small and select niche sector, and is expected to delight new customers just as much as it will existing AMG enthusiasts," says Ola Kallenius, Chairman of Mercedes-AMG GmbH. "The combination of performance, style and usability is unique."
Sales of the CLS 63 AMG Shooting Brake begin in November, but exact spec and pricing are yet to be confirmed.