Tuesday 10th July 2012
Spotted: Bentley Brooklands
The perfect car for a summer getaway?
---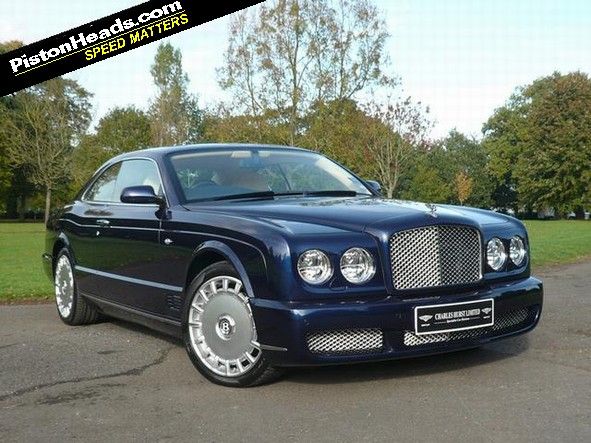 It's raining here. Again. I am the staunchest advocate of the UK-based summer holiday, and have been for 37 years, but even I am beginning to dream of sunshine and the restorative effects of vitamin D leeching into my hide.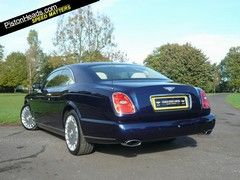 I dream of driving to the Dordogne, in
thisBentley Brooklands
.
Why a Brooklands? If you have to ask, you probably don't understand. Sitting as high as a Range Rover driver, you feel isolated from the road surface and other road users, the 6.75-litre V8 occasionally rumbling to acknowledge another completed overtake. The Brooklands offers an unparalleled opportunity to pretend, from within its gorgeous interior, that you don't live in the year 2012. It's a throwback.
Should you choose to scare natives on the Routes Nationales south west of Paris (Autoroutes are unseemly in a proper Benters), you can do so with 537hp - a number slightly diminished by a 2,650kg claimed kerb weight, which must surely be closer to 2,800kg with fluids and 3,000kg when replete with humans and luggage. It is still a very fast car though.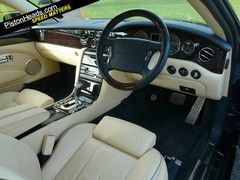 A great-looking machine too: styled like it was supposed to take a starring role in Bugsy Malone. I particularly like the blue coachwork of this example: livelier than all your greys and blacks, but not too loud.
Bentley claimed that the Brooklands would clear 180mph, but Les Flics are way too excitable for such an attempt - besides, above 140 the wind noise would compete with the wireless, and that would be irritating. Better to stop every few hours, nibble cheese and sup local beverages. Between stops you might attempt to hustle, but you will not persist with this course of action once you realise that the steering is vaguer than a lobotomised third division footballist.
On arrival, you will settle into your family-run Chateau and prepare for dinner.
It's still raining here. And I'm still in England.
Have a butcher's at what else Benters has to offer in the PH Classifieds...

---
BENTLEY BROOKLANDS
Engine:6,761cc twin-turbo V8
Transmission: 6-speed automatic
Power (hp): 537@4,000rpm
Torque (lb ft):774@3,250rpm
MPG:14.4mpg
CO2:465g/km
First registered: 2008
Recorded mileage:6,090
Price new: £230,000
Yours for: £139,950
Chris Harris