Friday 13th July 2012
Sports car makers to govt: help us drive down cost
Brit sports car industry says complicated emissions and crash regs are causing crippling costs
---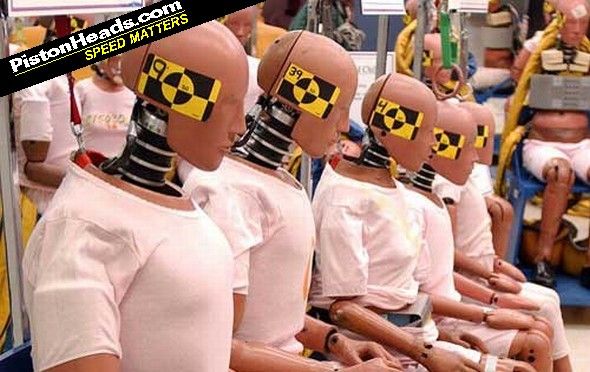 Crash test dummies agree rules are difficult for low-volume sports cars
Britain's specialist sports car manufacturers have called on the government to help lower often crippling development costs by doing more to push for a global standard on emissions and safety regulations.
"There are small differences around the world that cause us to do the work two or three times," Aston Martin chief commercial officer Michael van der Sande told PistonHeads at a meeting held at the Society of Motor Manufacturers and Traders (SMMT) on Wednesday. "It is an inefficient use of funds and any help we can get from the government to simplify the system would be appreciated."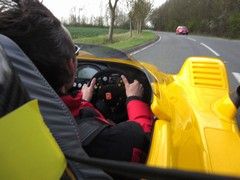 Radical SR3 SL: type approval challenges
In an industry worth £25 billion, Britain's specialist manufacturers produce around 25,000 cars a year. Of those, 70 per cent are exported, meaning foreign markets are crucial for their survival.
America is one of the worst offenders in terms of stringency, and their inflexible approach frustrates British makers. Morgan is one that doesn't sell cars there because of it (the 3-Wheeler is classed as a motorcycle and will be sold in the US).
Development engineer Matthew Welch gave us the head-in-hands example of the advanced airbag approval. "It's our Achilles heel. You have to do lots of out-of-position testing as though there are children sat in the passenger footwell and half the time you can't even get the dummies in position to do the test!"
Radical sells 70 per cent of its annual production of 230 cars abroad, and will have to go through the tedious approval process next year when it launches a new road and race car.
"For a company as small as ours, it's time consuming, difficult and very costly," said Radical's Roger Green. "If they could be adapted to pass one test that was then accepted around the world it would make our job very much easier."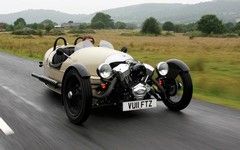 Morgan sells only the 3 Wheeler in the US
The SMMT, the body that looks after manufacturer interests in situations such these, is trying to change it. "There is a UN/EC process in Geneva that is working toward a global type approval process," SMMT head Paul Everitt told Pistonheads. "But getting everyone to agree on the concessions is very difficult."
No one is looking to duck the safety regulations, but there's a feeling that rules being applied to cars selling in their millions should be modified (as they are in Europe) to those selling in the hundreds or below.
"We did a survey and on average our owners do around 1000 miles a year," said Welch at Morgan. "The chances of any of them knocking a pedestrian over are very, very small."
However, makers faced with re-engineering costs will struggle to top those of Rolls-Royce when it first tried to sell the LWB Phantom in China. It was so long it was classified as a truck and Rolls had to lop six inches off for it to be ranked as a car again.