Thursday 26th July 2012
Spotted: Lotus Cortina Mk2
Lovely, original-looking Cortina packs a surprising punch, with a little help from Honda
---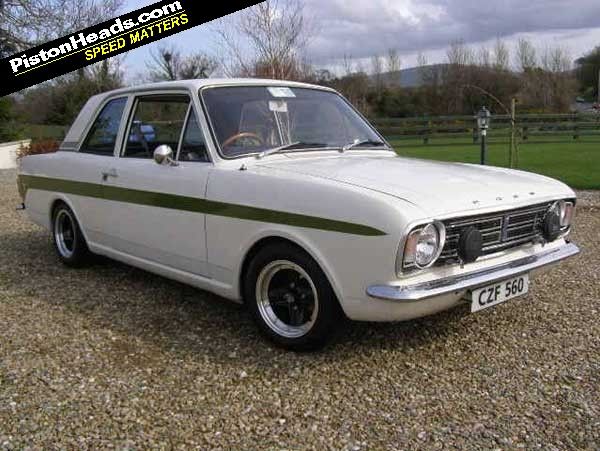 Everyone has their favourite automotive Frankenstein; mixing powertrains, components and bodies to create some kind of fantastic four-wheeled freak. How about a VW Passat fitted with a twin-turbo W12, for example?
Some manufacturers have even attempted their own madcap creations. Nissan is particularly fond of powertrain pick'n'mix, slotting a 350Z's V6 into a Micra a few years ago and recently announcing the GTR-powered Juke-R will make limited production.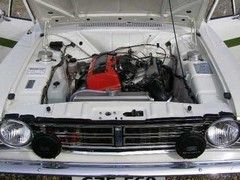 Wait a minute, that's not the original engine!
But Nissan Micras and Jukes will never be highly regarded classic cars, will they? Their touring car exploits will not be talked about in 50 years time, cared-for originals will not be worth tens of thousands of pounds and they won't ever be known simply by an iconic paint scheme.
Which brings us to this Lotus Cortina. With the engine and gearbox from a Honda S2000. For fans of both modified cars and unmolested classics but not necessarily the two combined, this Cortina is a really interesting car to discuss.
From the classic point of view, this appears a heinous crime against an old car that was already hugely enjoyable with its original engine. Nissan messing around with mass-produced cars seems fine but how many good Lotus Cortinas, especially mark twos, can actually be left? And then someone fits an engine and gearbox that has nothing to do with Lotus or Ford! Its provenance is ruined, and without that what's left?
But this car tests such a purist stance. Because this Cortina is a mark two (made just prior to Ford removing 'Lotus' and making it a Twin Cam) and thus, arguably, less sought after than the originals, it seems less deplorable to start fettling with it. Be honest, it's not the car you picture when someone says Lotus Cortina, is it? And whilst a Honda engine is no direct relation to the 1.6 original, it is undoubtedly close in spirit, its high-revving nature thriving on the kind of commitment that brought the best from the Lotus motor.
And on top of all of this, doesn't it just look like damned good fun? 240hp, a limited-slip differential, disc brakes all-round and a kerb weight that must be under a tonne sounds like a recipe for an awesome road and track car, originality be damned! Or should it? Discuss...
Finally, if you prefer your cars completely original, how about perusing the PH classifieds for an S2000 AND a Cortina for less than the £17,495 asked for this?
---
LOTUS CORTINA MK2 (original)
Engine: 1,558cc 4-cylinder
Gearbox: Four-speed manual
Power (hp): 110 6,000rpm
Torque (lb ft): 107@4,500rpm
0-60mph: 11.0 seconds
Top Speed: 105mph
Fuel consumption: 24.6mpg
CO2: N/A
Price then: £869
Price now: £17,495 (with S2000 conversion)
See the original advert here.