Tuesday 14th August 2012
Donkervoort D8 GTO revealed
Oddball sports car returns with 400hp, new chassis and sub three seconds 0-62
---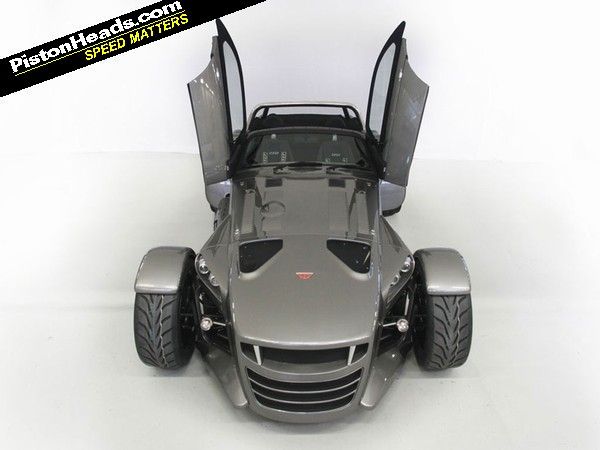 Back in 2005, a virtually unheard of Dutch manufacturer with a distinctly Dutch name - Donkervoort - asked German race ace, Michael Duechting, to take its baby D8 RS for a spin. Seven minutes, fourteen seconds and 89 hundredths later, he was back ... setting the sixth fastest lap time on the Nordschleife.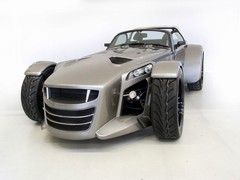 'Lotus 7-on-acid' styling
Only the Radical SR8LM (6:48.00), Radical SR8 (6:55.00), Gumpert Apollo Speed (7:11.57), Dodge Viper SRT-10 ACR (7:12.13) and Lexus LFA Nurburgring Package (7:14.64) sit above the diminutive Donkervoort: that's how quick this Lotus Seven alike, open-wheeled, open-roofed Netherlands nutter is.
Now, the D8 is back - more powerful, longer, wider, stiffer, safer and faster than before - in muscular GTO format, which MD Joop Donkervoort describes as 'a big step forward.' In fact, the GTO only uses around five per cent of the parts of the out-going RS and marks the start of a new generation of models.
The GTO features a brand new front and rear axle set-up and uses design lifted from the aviation industry, including an ultra-light, super-strong tubular steel chassis, with trick one-piece carbon composite body panels. The doors are manufactured with integrated hinges, weigh less than a bag of sugar (980g) and are built to withstand a 1,100kg impact.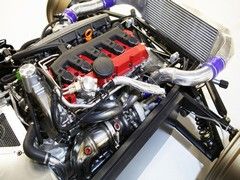 Power comes from Audi TT RS lump
The GTO is now powered by a 340hp longitudinally-mounted Audi 2.5-litre five-cylinder turbo from the TT RS. And with Donkervoort modifications, including a super-lightweight intake manifold (saving 30kg) and 'race module' mode raising turbo boost and advancing ignition, the first 25 will produce 400hp ... in a 700kg shell.
Donkervoort is promising 'a total driving experience, with greater precision and stability' and says the GTO is the fastest car it's ever built.
Projected performance figures include 0-124mph in 6.1 seconds. Maybe a spot in the Green Hell hall of fame top five could be on the cards?