Monday 20th August 2012
Bentley Mulsanne Convertible Concept
Sketches revealed for "the world's most elegant and sophisticated convertible"
---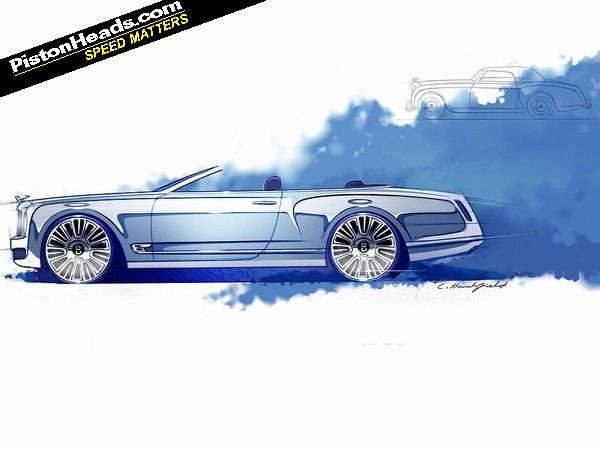 Bentley has surprised Pebble Beach by revealing first sketches of a car that should come as no surprise - the Mulsanne Convertible. Previewed to a select audience, the Mulsanne Convertible Concept gives a clear preview of a car that's not yet confirmed but is nevertheless expected to go on sale within two years.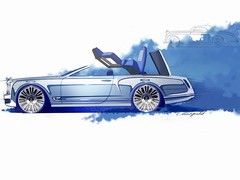 S1 Continental included in sketches
It is exactly what you'd hope: a two-door, four-seat soft-top Mulsanne. No folding roof nonsense here and, judging by the sketches, fewer of the more bespoke details Rolls-Royce includes on this car's key rival, the
Phantom Drophead Coupe
.
As it's a smaller and sleeker car anyway, it's arguably easier to make a convincing convertible Mulsanne than it is a R-R Phantom. Bentley has already stuck its flag in the ground here by claiming it will be "the world's most elegant and sophisticated convertible". Take that, Goodwood.
The rear haunches are inspired by the Continental GT (plus the S1 Continental Park Ward Drophead whose outline Bentley pointedly includes in the sketches), and the overall design shows Bentley can still do elegant simplicity after the 'surprise' of the EXP-9F. It even looks neat with the roof up: we wonder if Bentley will able to engineer such voluminous C-pillars into the production version - it will, of course, be an enormous roof...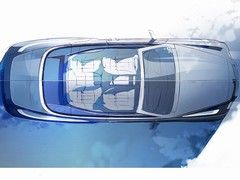 Powerboats a design influence
Expect the interior, already a delight in the current Mulsanne, to be even richer and more statesmanlike. It's going to be yet another posh car that's inspired by powerboats, according to the briefing material, so expect Bentley to show off yet again why its in-house wood shop is better than Rolls'.
But while it will be sold here, the Mulsanne Convertible won't really be a car for us Brits. As chairman and CEO Wolfgang Durheimer said: "The Convertible Concept will extend the appeal of the Mulsanne family, while enhancing the profile of the Bentley brand, particularly in new and emerging markets."
Make that super-rich emerging markets: we fully expect the base price to easily top £250,000.
The preview of the Mulsanne Convertible is actually one of Durheimer's final tasks at Bentley before he moves over to head up Audi R&D. The former Porsche man starts on September 1: seeing the Mulsanne Convertible project (and the EXP 9F!) through to completion will be new Bentley CEO Dr Wolfgang Schreiber. He joins from Volkswagen's CV division, but don't worry: before that, he was MD of Bugatti...

richardaucock