Thursday 6th September 2012
New M3 spied at the Nurburgring
See (and hear!) BMW's latest M car in testing
---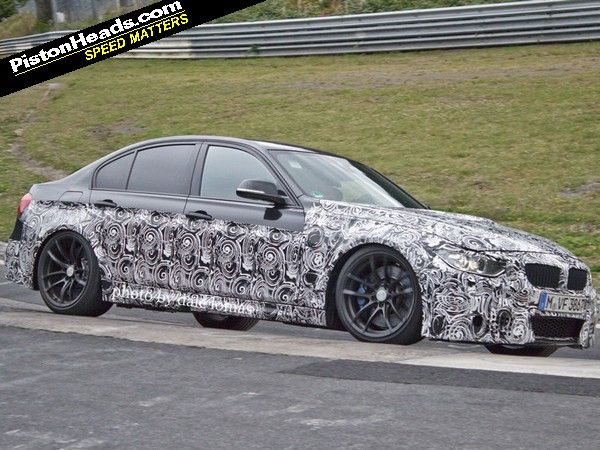 The next BMW M3 will be turbocharged, and now you can
hear it pop, bellow and bang
its way around the Nürburgring in the video below. It would seem that BMW have taken criticism of the
dull-sounding F10-model M5 and M6
to heart.
Based on the new F30 chassis, the next-generation M3 drops the big V8 motor for a smaller capacity straight-six. After the in-line six success of the E36 and E46 M3s, that alone is great news for the BMW M purists. The addition of a turbocharger may not be.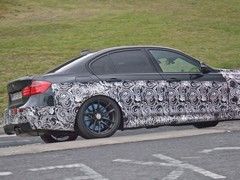 Brakes get a workout in circa 8-minute lap!
You can be the judge, but we think the video below shows that the Bavarians are working hard on creating a real exhaust note for the new motor. That's a challenge for any emissions-abiding turbo motor, as the energy that creates the howl of a nice exhaust note is the same energy that's often sapped by the turbine blades.
In the photos you can also make out the typically bulging M3 arches, as well as some lovely four-pot brake calipers on the front, and some seriously over-heated rear brake discs.
While waiting for the M3 to buzz past my hiding place at the Karussell, I also started the laptimer on my phone. He was back only 8min 30sec later, which will have included a stop-start and a crawl through the pitlane at T13. Impressive.
The new M3 should be revealed at the Geneva Motor Show and will go on sale 2014. If you do want to hear the sound of naturally-aspirated straight-six perfection, check out the M3CSLs in the classifieds now.

---
Dale Lomas