Tuesday 11th September 2012
Ferrari auction winner presented with 599XX Evo
Monza presentation with Ferrari F1 drivers for Benjamin Schloss
---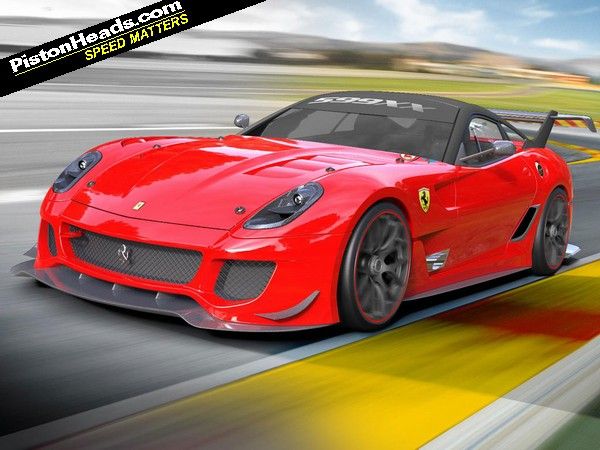 Ferrari used the Italian Grand Prix to present Google executive Benjamin Schloss with a 599XX Evolution. Schloss was the highest bidder on the car when it was auctioned off by Ferrari in June.
The online auction was commissioned by Ferrari to raise funds for the victimes of the earthquakes that struck the Emilia-Romanga region of Italy earlier this year. Of the $2.3million (£1.4million) raised through various lots including old race suits and other F1 memorabilia, $1.7million (£1.1million) was accounted for by the 599 XX.
Schloss and the 599XX Evolution will now be enrolled in Ferrari's Corse Clienti scheme. Because the car isn't road-legal, Ferrari look after the car and transport it to cicuits for the owner (as you might well expect for more than a million quid...). The next circuit the Corse Clienti will visit is Silverstone, and you could be there to see these highly-prized, 740hp V12 599 XXs as part of the next PH Sunday Service.
Matt Bird