Wednesday 20th June 2012
Police chase BMW at 140mph on M25
High-speed pursuit closes M25 in the small hours
---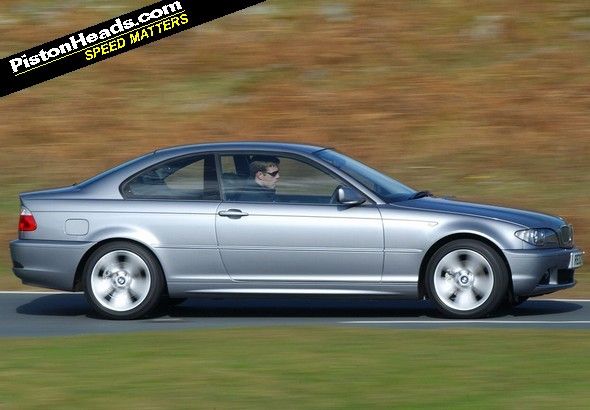 A silver BMW, neither on the M25, nor being chased...
The M25 was temporarily closed in the small hours of this morning (Wednesday) after a 140mph car chase reached its climax.
The car, described by police as a silver BMW coupe (narrows it down, then...), was eventually brought to a halt after a 75-mile pursuit that lasted almost an hour, with police deploying both a stinger device to puncture the car's tyres and police cars to box the BMW in and bring it to a stop.
The car was pursued by officers from Thames Valley Police, the Metropolitan Police and the Surrey Police helicopter when it entered the Surrey stretch of the anti-clockwise M25 at around 2:40am.
"Due to the danger posed by the suspect vehicle, a decision was taken to safely stop the pursuit as soon as possible," said a police spokesman. "A rolling road block was put in place at junction six, slowing other traffic and creating a sterile area where the suspect vehicle could be stopped.
"Specially trained officers used Tactical Pursuit and Containment - a technique designed to safely and quickly immobilise a vehicle - to stop the car. The driver, a 36-year-old man from London, was arrested on suspicion of failing to stop for police and dangerous driving."

Riggers